Today, society is more connected and reliant on the internet. This has turned businesses to become forged online and not in the boardroom anymore. If you look at most successful businesses, at least they have an online presence while others have more.
Social media platforms have played a significant role in giving businesses an online presence. Some of these platforms include Twitter, Facebook, Snapchat, and Instagram. They have become the new homes for you to conduct your business, advertise your products or services and create consumer bases.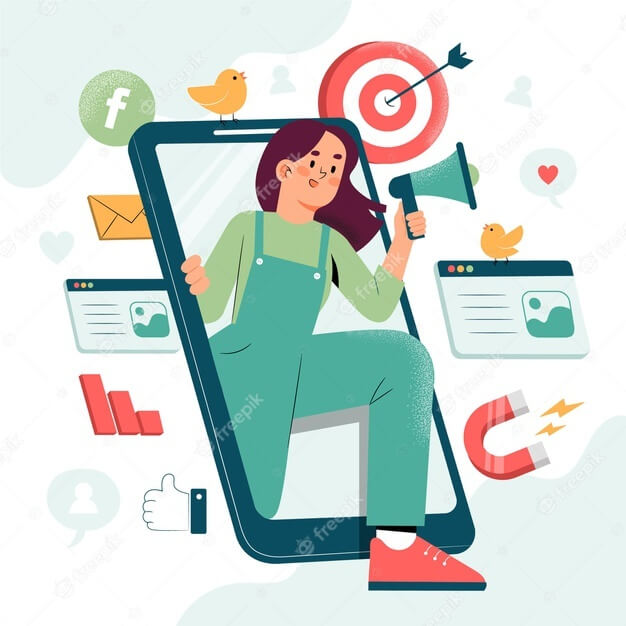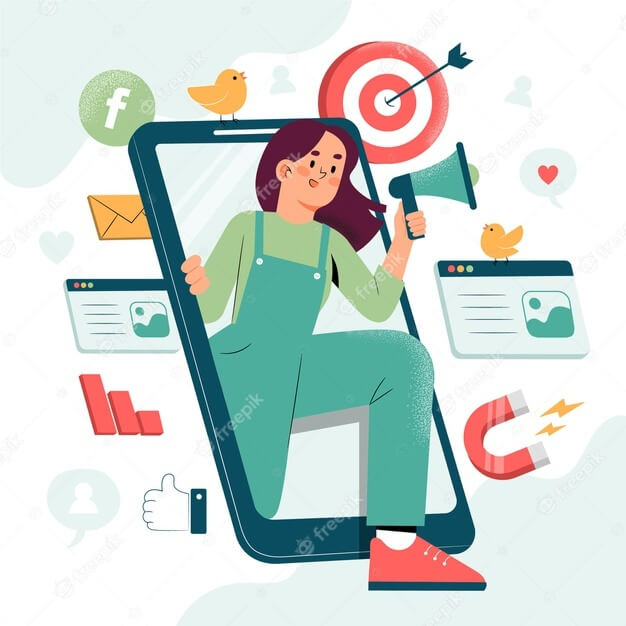 The presence of numerous businesses online makes you feel overwhelmed. Therefore, you have to figure out how to beat your competitors in the market.
For instance, you want to increase your YouTube engagements. One way to do this is to get more YouTube views.
If you want to win, you need to use third-party apps enhancing some features in the social media platforms.
These apps help you get a lucrative and intuitive social media marketing experience.
Therefore, it would be good if you know p of these essential apps.
Let's get started:
SocialDrift
SocialDrift is one of the apps highly used by successful businesses. Some of the businesses that have benefited from this app are Sprint, Macdonalds, and other major influencers. This app is Instagram's best friend for marketers.
An outstanding this about this app is that it will automate your Instagram interactions. This helps your business to organically increase your followers count.
If you are to use this app, you have to provide your information regarding ideal Instagram followers. The platform uses machine learning in engaging users via comments, likes, and follows. Due to these engagements, Twitter users can frequently follow your account in return.
The advantage of this app is that, with time, it will dramatically increase high-quality Instagram followers through Securebot – Instagram bot.
Buffer
This is another great social media tool for your business. The app provides you a swift solution for multiple social media accounts you manage.
An advantage of Buffer is allowing you to queue your posts for various accounts. It works for sole third-party extensions and creates a lineup for social media platforms.
Additionally, this app boasts numerous powerful tools such as group collaboration, detailed data analytics, and photo editing on your social media performance. Before, this app used to take a jumble of your social media accounts and organize them. It ensured your social media marketing was manageable.
Sendible
Does your team manage various social media accounts for different clients? This is the right tool for you. It comes equipped with unique inboxes for all brands and can be accessed by all team members, thus streamlining your communication.
Additionally, Sendible provides you with a content engine you can use to suggest new material depending on your profiles and followers. Moreover, you will find calendars interactive and suitable for teamwork.
MavSocial
MavSocial is one of the best tools for social media management. The app focuses on videos and graphics of Twitter, Facebook, Tumblr, Instagram, and YouTube.
The tool can allow you to preview or schedule your content at any of the above social media platforms. If you're out of content, you can reschedule.
Additionally, this app has engagement features in collaboration, analytics, image database, campaign creation, and galleries.
Storyheap
In 2013, Snapchat brought the introduction of Stories. This feature has helped it to spread across other social media. Most social media platforms decided to join the trend that enabled them to reap various benefits.
On the other hand, there is this tool known as Storyheap. It is a tool tailored for this new story feature. The tool has enabled companies to manage their Story.
Additionally, this tool also provides in-depth analytics regarding the current and projected population. Unfortunately, the app is only limited to Instagram and Snapchat. It is expected that support for other social media platforms will be developed.
Unsplash
Social Media marketing is tricky. However, using high-quality images and content is essential for your business. Besides, nothing will drive potential buyers away from more than poor quality.
Luckily, you have this tool for such a purpose – Unsplash. The good thing about Unsplash is that it's a database of high resolution, gorgeous, and watermark-free images you can use for free.
If you are looking for an image, you can search through the browser collection or search engine. After you get an image you can use, download or save it in your collection. This tool, therefore, will allow you to have high-resolution and quality images for your social media posts.
Canva
The quality of video or photo you post on your social media is influential, particularly with popular platforms such as Instagram, Snapchat, and Facebook. Additionally, the social media marketing team should create beautiful visuals and graphics. Such can help create attention and improve your business visibility.
If you are looking to improve graphics and visuals, Canva is the tool. It is equipped with numerous tutorials, design tools, templates, and more. You, therefore, have materials you can use to create anything you want.
Outstandingly, even with limited experience, you can generate stunning content that can help you garner a large following on your social media platforms.
nTuitive Social
If you are to conjure up fresh content, it makes you feel at a loss. Luckily, third-party algorithms could be of great assistance. This tool helps you combine detailed data analytics using scheduling and refined publishing tools, ensuring your brands provide exciting content consistently.
An advantage is that it is compatible with over 20 Platforms. It can monitor the discussion of your brand, analyze decisions and provide suggestions that increase audience engagement. You need this tool when you want to revamp your social media marketing strategy.
Grytics
If you look at most tools in the list, they work with multiple social media platforms. Unfortunately, this tool only works for Facebook Groups.
Grytics is an essential tool because it garners information from members of specific groups and posts. The app will display the statistics to manage the groups and even tailor your strategies to suit audience interests.
If your business uses this tool (Grytics), it is likely to succeed through Facebook Groups.
Conclusion
Succeeding in your social media marketing isn't about the social media platform you use. It's about how well you use it and supporting tools.