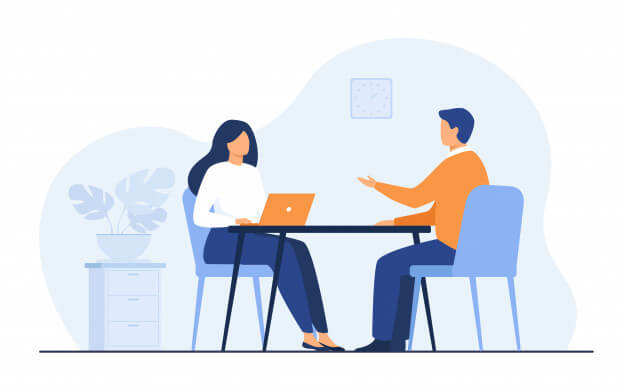 We cannot deny the fact that the best-paying jobs are those which will help to aid the digital economy. Traditionally, one of the best paying jobs was considered as the jobs of doctors, C.A., or the one in merchant Navy.
However, jobs like cyber security experts, business analysts, etc., have become popular in the past few years. Salaries of each of those employees depend on the professional experience they have with the educational background.
But now the salaries depend on how well a person performs and have knowledge of the latest technology, no matter which field they are working in. You must have hustled hard throughout the educational formulas every year and look for the job that justifies your standard of living. For those burning the midnight oil, they look for a career that is not just right for them but also helps them to achieve the best salary in the industry.
We all know that money is the most important factor in our living. You must be agreed to it, right. Money is also considered the best motivator in choosing the right path for your career. And based on the highest paying, we have listed the top 5 jobs that would hike up your living style, only if you have the professional knowledge of handling them. Let us focus on those high paying jobs.
Top 5 highest paying jobs you must consider as your career option
Medical Professionals
In this era of Coronavirus, the job of medical professionals is considered to be the highest paying job. The average salary of a healthcare professional is noticed to be about 10 L.P.A. in India. Over more than 25% of medical practitioners have a salary up to 20 L.P.A. and the pay scale of a general physician is also very high that will be up to 6LPA while the general surgeons will be up to 12 L.P.A.
So, medical practitioners are considered to be the highest-paid professionals in India. Along with other doctors having different specializations like Dentistry, Optometry, Pharmacy, and working in domains like Healthcare Administration, Nursing and medical assistant, etc. have emerged high promising and have high-paying healthcare avenues.
In India, healthcare professionals work in both government as well as non-government companies and work on technological advancements to get the best out of them. As a result, the doctor domain industry has been expanding over the past few years and may result in making India one of the best countries with professional healthcare experts by 2025.
To get this job, you must have an M.B.B.S degree from a recognized institution. Skills like calmness, professionalism, patience, quick problem-solving attitude, and attention to detail will help you in making you a good doctor.
2. Data Scientist
With so many career options around there, the data scientists have been found to have the best salary in India. They have lucrative packages, even if they do not have any experience. A big reason for choosing Data science as their career option is that everything today is data, and expertise in managing data precisely is what makes a data scientist the best career option.
The demand for data scientists has been increased from January 2019 to 40%. The data scientist should have a B.Tech degree, and there will be no coding experience required to manage data. Skills likeability to easily manage data, understanding of consumer psychology, and skilled at programming languages (only basics) are required to become a successful data scientist. The average salary of the data scientist is about 9LPA in India.
The main aim of the data scientist is to manage a large amount of data and gleans actionable insights that will help to drive business. They have a strong foundation in computer science, mathematics, programming as well as statistics.
3. Machine Learning experts
Another job that gets the highest salary in India is machine learning experts. The average salary is about 6 L.P.A. for machine learning experts and will get hiked as soon as they get professional work experience. After the machine learning experience of about ten years, they will start earning about one crore per annum.
If you want to learn machine learning concepts, then you can visit Bangalore, which has the best quality institutions that will help professionals in improving their machine learning skills. You should have a B.Tech degree in computer science/mathematics or I.T. to get a job in machine learning. You should have skills like strong statistical knowledge, proficiency in working, the ability to convey complex data, etc.
4. Blockchain developer
With the growing demands of machine learning experts, people are switching more to blockchain developments. This is another highest paid job in India and has an average salary of up to 8LPA. The Indian government has been urging to invest in blockchain development soon, and it will become a core part of government strategy.
To get the highest-paid salary in this field, you should have hands-on programming languages like Java, C#, C++, and python. You should also have knowledge about blockchain architecture, data structures, cryptography, and have well-versed knowledge about web development and smart contract development.
5. Full-stack software developer
The last but not least, job that will help you to gain the highest salary in India is the job of a full-stack software developer. You should have experience of about 1 to 4 years, and you can earn up to 6LPA. Mid-level full-stack developers can earn up to 2 crores per annum. With the growing demand for programming languages, India has been creating 3 million jobs in development.
To become a full-stack developer, you should have a degree of B.tech in C.S. and I.T. and have knowledge of programming languages like Java, Python, Ruby, C++, etc. Other skills, like the ability to work in a collaborative environment, excellent understanding of frontend and backend design, and web architecture design, will help you to become a successful full-stack developer.
Conclusion
In this article, we have mentioned the top 5 highest paying jobs for your ambitious career. We all know that salary plays an important role in everyone's life; therefore, to get the best salary in the industry, you should have some exceptional knowledge. Various certifications and training will also help you driving success at your job.