Cloud Storage Services are gaining popularity. Briefly it is the modern way of storing and accessing all your important files and data securely all you need is a simple internet connection or VPN. The cloud storage service providers let you store your files on their remote servers where data is properly encrypted to ensure it does not leak out during transmission. In this way you can store, access and share your files with others hassle free.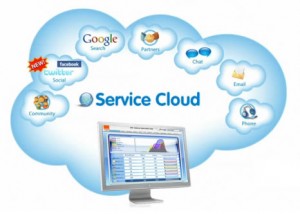 Long gone are days when we used to maintain large hard drives and removable media for storing data and backups. It costs a lot of money to store and maintain files manually but cloud services are mostly free, if you are an advanced user they are premium but available at dirt cheap cost. Mostly regarded as the future of internet, a lot of internet users and large enterprises have begun to realize the benefits attached with cloud storage and hence switching to cloud servers.
Best Cloud Storage Services
Although we can not guarantee the quality of services as promised by providers but here is the list of top 10 cloud storage services.
1- Microsoft SkyDrive
The cloud storage service initiative by Microsoft is slowly gaining popularity. The free account offers 7GB of storage facility that allow windows users to store and access their files anywhere in the world. Although DropBox has far more superior features but when it comes to premium tariffs Microsoft SkyDrive is much more economical.
2- DropBox
DropBox is probably the service that brought heights of popularity to cloud storage services. The service received great response from the masses and is one of the most well known brands. The service offers free 2GB disk space upon sign up and you have to pay for any additional space. The service has cross platform support and is compatible to work on all major platforms such as Windows, Linux, Mac OS X, Android and even Blackberry Phones. Although the premium tariffs are a bit expensive but still the features and quality you get is worth paying for.
3- Ubuntu One
Ubuntu One is a nice cloud storage facility that supports cross platforms and works well with desktop operating systems like Windows, Mac OS X, Linux etc as well as Mobile Platforms. The service offers 5 GB of free storage space but it increases to 25GB if you refer a new user through the referral program.
4- Google Drive
Google is one of the most versatile companies with large number of verticals relevant to the internet. Google Drive is the innovative cloud storage service powered by Internet Giant Google. The service offers 5 GB of free storage facility with some attractive features such as an easy web interface and one click download. The service allows access and editing of files online and supports collaboration with Google Docs and Gmail.
5- Spider Oak
Spider Oak is a very good open source service that allows you to store, sync, access and share your files hassle free. The service is secure and takes privacy to further levels; the advanced encryption service is so strong that folks at Spider Oak can not see what we upload. The service supports multi platform and offers free 2GB disk space upon first signup.
6- Mega
The Mega is a good service that offers 50 GB of free storage space upon sign up. The thing which takes this service ahead of others is the download and uploads speed. You can upload files quickly with Mega cloud storage service and share them easily.
7- Media Fire
Media Fire is another good service to try out. The features are quite tempting like 50 GB free storage space (ad-supported) with a single file size limit of 200 MB.
8- Apple iCloud
A popular cloud storage service mostly intended to cater Apple iOS devices such as iPhone, iPad, iPod and Mac users. Apple iCloud offers 5GB of free storage space but if you exceed these limits additional charges will be levied upon. With this service you get your own music server and wireless access to your files in your iOS device. Although the services is limited to iOS users but if you are the one than store your files, documents, pictures, videos and eBooks to retrieve later.
9- Box One
This service has some advanced privacy options that allow you to control access towards your files. The main target of this service is the corporate customers who get some useful features and facilities specifically tailored to match the needs of their business and corporate lifestyle.
10 – Amazon Cloud Drive
The Amazon Cloud Service is a nice option to store and share your files. The service comes up with a 5 GB free storage space. When this service was launched people got attracted with the facility to stream music but it's now being moved to Amazon Cloud. Although the service is not as much popular but still is well mannered to store our files.