Antivirus is arguably essential for the protection of sensitive information on computers and mobile devices. The current cyber climate where an average internet user has to confront various malware and virus intrusion threats has propelled software developers to design better security systems to guard against such malicious threats.
The basic purpose of an Antivirus program is to enhance the data security on a computer or mobile device, an antivirus is used primarily to detect and prevent virus, phishing attempts, spyware, adware, hacking attempts, key loggers, dialers, trojan viruses and other kinds of security threats.
Best Antivirus Software
It is very hard to decide best antivirus software due to large number of Antivirus solutions available in the market both free and paid. If you are puzzled with the sheer number of options available than we have winnowed down your choices by compiling the list of Best Antivirus Software in 2013.
1- Bitdefender Antivirus Plus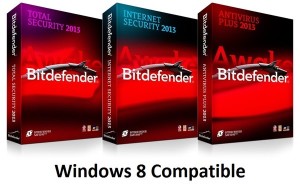 Bitdefender Antivirus is a complete solution that handles your entire device's security matters hassle free. Without any doubt Bitdefender is the best antivirus software available in the market today. The Total Security and Internet Security help you enjoy secure browsing and internet surfing experience.
The award winning firewall, silent security in autopilot mode, rescue mode, identity theft protection and private data protection are notable features. The internet security scans your social networking links, email messages and other websites to ensure no virus intrusions or security threat exists. The installation is a bit lengthy but at the end of the installation there exists no virus or malicious code in your device. Install BitDefender Antivirus Plus (Premium Version) and forget worrying about your computer security issues. The Antivirus is compatible to work on Microsoft Windows 8, Windows 7, Windows Vista, Windows XP, Mac OS X, Linux and Symbian OS.
2- Kaspersky Antivirus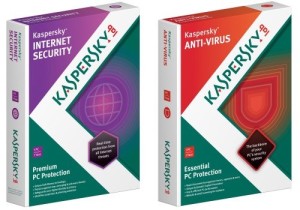 Designed and developed by Kaspersky lab, this Antivirus provides a solid security shield against malicious threats. In a nutshell the bright day a person installs this software into his computer will be a dark day for the hackers. The user friendly interface and automatic updates keep the virus database updated, the real time security provides protection against threats whilst surfing the internet.
The only thing that pushes it back remains the high price but you get what you pay for as the results suggest this software has 100% detection rate for new security threats. Though it does not have a personal firewall and parent control tools but still the outstanding performance poises it as the first runner up in the list of top antivirus software.
3- Norton Antivirus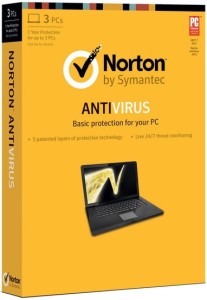 One of the most popular computer security brands in the world, Norton Antivirus has a lot to offer for ordinary computer users. Technically the software is very sound for detecting and blocking malware as it uses signature and heuristics technology. The user friendly interface, constant security and virus definition updates keep your machine secure of malicious threats. The software runs quickly in the background and does not make your device sluggish while scan is in process. There just a few minor drawbacks such as certain lapses in web based protection and scan speed otherwise it is a very good Antivirus solution available in the market.
4- F-Secure Antivirus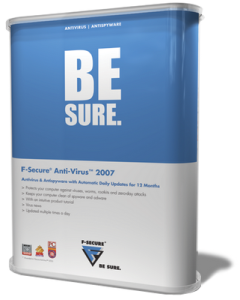 The popular software in the list that shows outstanding performance, F-Secure Antivirus delivers excellence in technology and implementation. The features such as cloud security, proactive protection against dangerous files and innovative user interface, this Antivirus stands out amongst a herd of similar one's. It is streamlined, fast and effective with the ability to eliminate rootkits enhancing device security. The drawbacks include too much memory usage and lack of anti-phishing capabilities to a certain extent.
5- G-Data Antivirus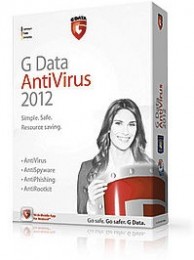 One of the best antivirus solutions for desktop computers, G-Data Antivirus is fast and resource efficient. It uses two separate scanning engines that does not slow down your computer, having 99% detection rate this software scans not only all internal files but also outgoing emails to help prevent you from passing out an infected file to someone else. The drawbacks include lack of certain value added features such as gamer mode, battery saving mode or link scanner but still it does pretty well as long as protection against viruses is concerned.
6- BullGuard Antivirus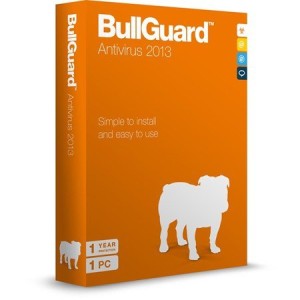 The BullGuard Antivirus differentiates itself from its counterparts through offering antispamware tools, early virus detection features, attractive user interface and excellent customer support services. The Antivirus keeps on scanning all the files and folders to detect and prevent possible infiltrations into the system. Install this antivirus and get rid of the existing and possible future virus attacks.
7- AVG Anti-Virus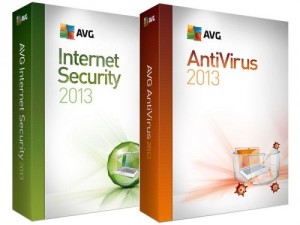 AVG Antivirus is amongst the most well known brands in the market. AVG Antivirus free version is perhaps the most popular free antivirus solution for last couple of years. The quality of premium version overshadows other similar antivirus programs. It goes extra mile by using cloud technology to quickly deploy defenses against zero-day threats before hackers could hatch them. Technically the software uses layers of protection upon which the first layer traditionally scans for any infected files whilst the other layer known as resident shield prevents you from executing any infected file. Overall the performance is excellent and continuous updates along with satisfactory customer support services make it a valuable antivirus to install in computer machines.
8- Avast Pro Antivirus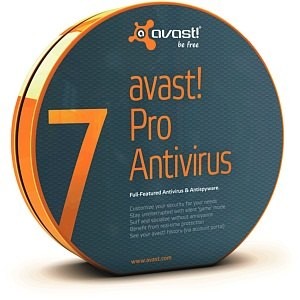 Avast Pro Antivirus has some cool features such as link scanning to prevent you from visiting infected web pages, a virtual desktop based control and automatic sandbox browsing. The free version provides strong protection against several threats while the premium version is even better in guarding against malicious attacks. The negative aspect remains the lack of anti-phishing capability.
9- Trend Micro Titanium Antivirus +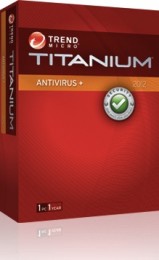 Trend Micro Antivirus is another powerful antivirus that leverages the power of cloud technology. Technically Trend Micro Titanium Antivirus + has a simple code and is very easy to use for ordinary computer users. The antivirus lags behind its counterparts in certain features that poise it at 9th spot in our rankings for best antivirus.
10- VIPRE Antivirus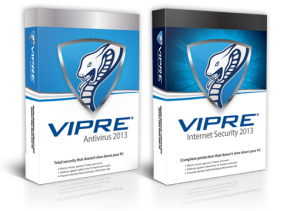 VIPRE Antivirus is another very good antivirus solution that guards a computer against malware threats and disinfects the compromised files. It is very easy to use and scans device quickly. The technical support is excellent however third party lab testing does not score too many marks that make it 10th best antivirus software in 2013.