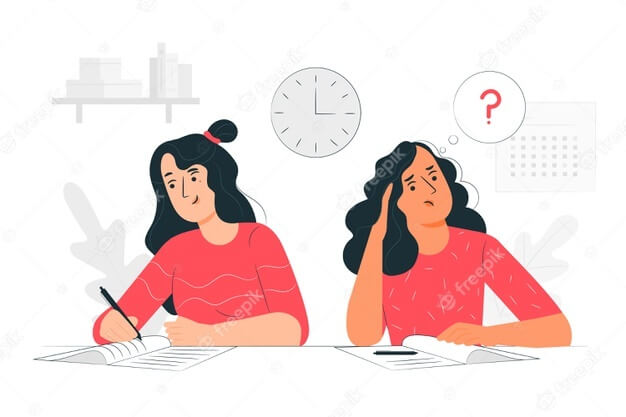 RRB Non-Technical Popular Categories (NTPC) conducts exams for various posts like Junior Clerks, Trains Clerk, TT, Traffic Assistant, Goods Guard, Station Master Etc.
RRB NTPC Jobs have a luring pay structure and numerous pay and perks, the reason why crores of aspirants apply for the NTPC exams.
The selection procedure for RRB NTPC differs according to different posts but mainly includes a two-tier examination structure.
If you also aspire to join Railways as a government employee, then this article will clear all your doubts about Railway Exams. To know every little detail about RRB NTPC Exams, cling to this article.
Everything You should know about RRB NTPC Exam
Selection Procedure for RRB NTPC Exams:
The selection procedure for RRB NTPC involves CBT I, CBT II, Typing/Computer Based Aptitude Test, Document Verification, and Medical Examination. The CBT I is mere qualifying in nature, whereas marks of CBT II are included in the final merit. When a candidate clears all the stages of the examination, including Document Verification and Medical Exams, final merit is made based on the marks of CBT II. Only those who make it to the final merit are allowed to join the Railways.
No Sectional Time:
In RRB NTPC Exam, there are no fixed sectional time criteria. Both the online CBT I exam and CBT II do not have any sectional-wise order of questions. Instead, all the questions are jumbled up in random order. These random sectional questions can be tricky if you haven't given enough mock tests.
Different Cut off of Different Zones:
For becoming eligible for document verification, you would have to clear your zone cut-off. In Railway Exams, instead of all India Cut off, zone-wise cut-off is made. You get to choose your desirable Railway zone during the RRB NTPC Apply Online process. So, it is advisable to select the railway zone with great cautions as few railway zones have less cut-off where some have very high.
Normalization:
RRB NTPC exams are held in multiple shifts on different days. Due to the multiple exam shifts, the exam level of different shifts differs. In order to give an equal playing ground, normalization is done. For instance, if you get a hard shift, your marks will be increased, and for an easier shift marks might get decreased.
Typing/ Skill Test:
Many posts in the RRB NTPC require a candidate to appear for a typing/ skill test. It is only after a candidate passes the typing test/skill test, he becomes eligible for final selection. In posts like Traffic Assistant, Goods Guard, and Station Master, Computer Based Aptitude Test is required. Whereas in clerical posts, typing tests are required.
Exam Pattern of CBT I and CBT II:
The candidates who successfully clear the RRB NTPC Cut Off of preliminary CBT I of their respective zones are called to appear in CBT II. The stages might be different, but the syllabus of both stages is the same. In CBT I, a total of 100 questions are asked from three sections- GK, Maths, and Reasoning. In CBT II, a total of 120 questions are asked from these sections. Apart from the number of questions, the syllabus and exam level remains the same.
Eligibility Criteria:
Since RRB NTPC takes exams for various posts, eligibility criteria differs for different posts. However, mainly there are two categories of exams- Intermediate and Graduation Level. Nevertheless, if a candidate meets the age requirement, he can apply for multiple posts of both intermediate and graduation levels.
RRB NTPC Jobs offers numerous pay and perks along with multiple benefits of the Railway facilities. It is a highly secured job with a handsome salary. In case you also dream of a well-paying secured job then RRB NTPC might be a perfect choice.