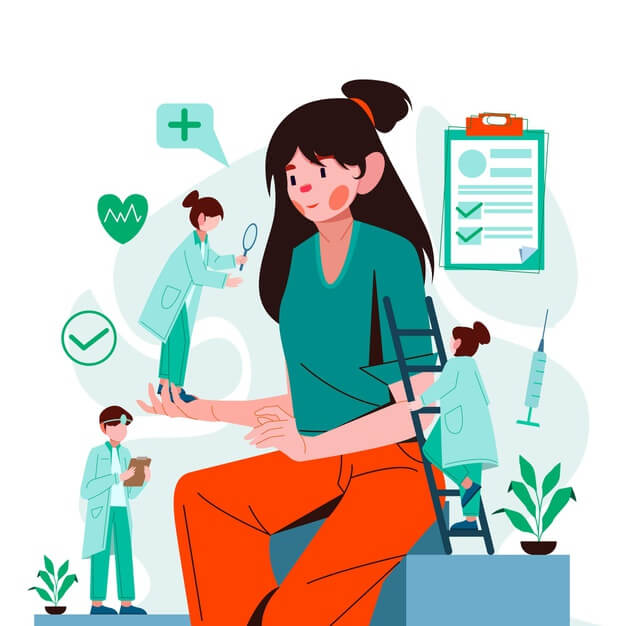 Online counseling and therapy services are still quite new in the grand scheme of things, and people still have many questions about them and wonder if it's the right choice for them.
This article will share some of the key differences that you should know about when considering online therapy.
Online Therapy Relies On Technology
Let's begin by covering the most apparent difference between these two types of treatment methods – without technology, online therapy can't exist.
At the most basic level, professionals and clients both need the internet and a device to connect to it in order to make communication possible.
One concern that people have who are new to the concept of online therapy is how effective it is; however, modern technology allows online therapy to be just as efficient, if not better, than its counterpart. Similar results have been seen with e-learning, and millions of classrooms have transitioned to being 100% online.
High-definition cameras and audio devices are available and are often built into smartphones and tablets, allowing you to communicate seamlessly to your therapist in real-time whenever and wherever. However, you'll probably find yourself enjoying therapy more from the comfort of your own home.
Online Therapy Tends To Be More Affordable
Online therapy cuts costs for everyone, including the professionals who provide their services on the platforms because they don't need to rent a separate office space. Due to there being a large number of counselors and therapists available, this allows it to be more affordable and accessible for everyone.
Most therapists who run a private practice charge based on an hourly-rate whereas online therapy tends to be based on a subscription model. You pay a monthly fee and gain unlimited access to the site's features, and of course, scheduled sessions with your counselor.
You can also talk to them outside of the sessions via text or email and your therapist will respond as soon as possible.
Therefore, in addition to being cheaper, on average, you also get the most out of your money by being able to interact without your therapist when you wish. This might not be an option with in-person sessions.
Online Therapy Offers Flexible Scheduling
A common problem that a lot of individuals have when it comes to committing to traditional therapy is that they have trouble making appointments.
The initial meetings can feel too far away if the therapist is completely booked at their private practice, and rescheduling appointments can be very difficult for the same reason.
Online therapy makes scheduling easy and you can set up appointments that suit your schedule. If you need to make changes, you still need to let them know in advance, but you can jump back in at a reasonable time.
Unfortunately, not having the flexibility they need is something that keeps people from seeking out help. Your concerns are urgent, and with online therapy, you will get the attention you need and deserve.
How To Start Online Therapy
Getting connected to a licensed professional is made simple through various services out there, and MyTherapist is one of the most popular ones when it comes to finding a counselor or therapist who understands your needs.
It all starts by clicking and signing up. Then, you'll start discussing what you're currently going through so that you can be matched with a professional who is trained to give you the skills you need to cope with your situation. You can begin by visiting https://www.mytherapist.com/.
Conclusion
Overall, online therapy is just as effective as in-person sessions; in fact, many people would argue that it's better in many regards. While there will always be a demand for seeing a therapist in person, online therapy is the future and hopefully, this article has shown you how it can be incredibly beneficial and potentially an asset in your life.
Author Bio
Marie Miguel has been a writing and research expert for nearly a decade, covering a variety of health-
related topics. Currently, she is contributing to the expansion and growth of a free online mental health
resource with MyTherapist.com. With an interest and dedication to addressing stigmas associated with
mental health, she continues to specifically target subjects related to anxiety and depression.