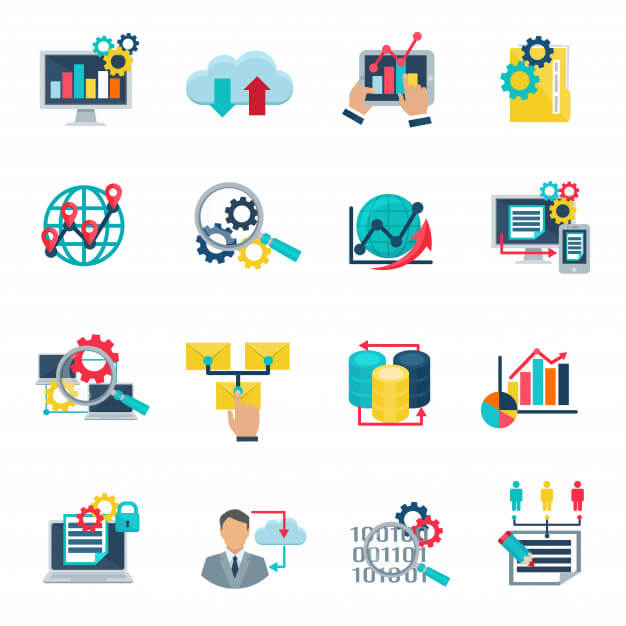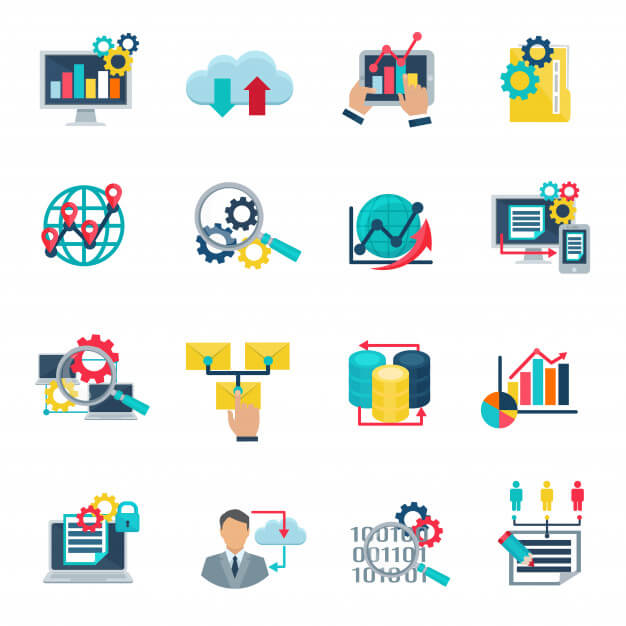 After a year of remote work and movement limitations in 2020, the Internet has become a critical sales and marketing tool.
Even small businesses are now migrating online, and having a website and a social media account has become a need for business growth.
Sales of goods and services are no longer reliant on offline offices and costly ad campaigns on television or in print periodicals, as they formerly were. Anyone with a small budget who wants to promote their business on the Internet may achieve the proper amount of clients using online marketing at the lowest cost per conversion.
Thanks to a range of traffic sources and a unique strategy, you may frequently gain your first clients for free. We will discuss the most fascinating and relevant information about the Internet and internet marketing in this essay.
The total number of people who utilize the Internet around the world
According to the Digital 2021 research, there are 4.66 billion Internet users around the world. This equates to 59.5 percent of the world's total population. 66.6 percent of the world's population uses mobile phones.
In addition, 53.6 percent of people have at least one social media account. Every year, an additional 7% of the world's population has access to the Internet. In addition, social media platforms have witnessed a 13 percent increase in their audience.
Because only around half of the world's population has access to the Internet, it will be possible to offer services and products for them shortly that are now available in more developed countries.
Based on social media users' data, we can conclude that it continues to be the primary promotional tool for the vast majority of users. Furthermore, the number of new users from mobile devices outnumbers those from PCs.
Geographical location and user behavior
Asia is first in terms of users, accounting for 54.9 percent of the global population, thanks to its large population and superior technologies. Europe accounted for 14.3 percent of the overall population, Africa 11.5 percent, Latin America and the Caribbean 9.6 percent, North America 6.7 percent, the Middle East 3.9 percent, and Australia and Oceania 0.6 percent.
Asia, the Middle East, and Latin America saw the greatest rise in users from 2000 to 2021. In some African countries, there has also been a boom in new users.
The Philippines, Colombia, Brazil, and Kenya are the top four countries in terms of internet time spent. Social media consumes the majority of the time spent.
People still go online mostly to seek information (63 percent), interact with relatives and friends (56.3 percent), and stay up to date on news and current events (55.6 percent ).
According to this data, developing countries will see the greatest increase in new users, with social networks, search engines, news services, and the media serving as the primary sources of traffic.
User complaints and points of interest
Without a doubt, Google is the most famous and commonly used search engine. The most widely used social media platform is Facebook, which YouTube and WhatsApp follow. By the way, YouTube is watched by 90% of individuals aged 16 to 64.
Voice technologies are becoming more widespread; 43% of all web users use them. And, because the Internet is developing quicker than in some countries, this technology can be precious in places where people cannot read or write. Not to add, when it comes to translations.
Revenues in the video game industry are increasing at a rate of 10% each year on average. Furthermore, the gaming community is no longer solely comprised of young people; older generations are now included as well: approximately 66 percent of all adults aged 55-64 play videogames on some device.
Online shopping is getting increasingly popular, with quarantine serving as the primary driver of e-commerce growth in 2020. At least once a year, 76.8% of users make an online transaction.
Indonesians, British citizens, Thais, Malaysians, and Poles are the leading internet shoppers. Fashion and beauty products, travel and tourist items, and electronics and gadgets were the most popular purchases among users.
Despite the overall ease and speed of distribution and the good aspects, new obstacles emerge that must be addressed collaboratively.
Below are some of the most frequently discussed subjects among online users:
*Unauthorized usage of personal data is causing increasing concern. Sixty-four percent of users are concerned about this issue, according to the Global Web Index.*
*An increasing irritation with excessive adverts – by 2020, over half of users had installed ad blockers;
*skepticism of internet information and facts grew to 56 percent in 2020 and continues to rise at a rate of 2-3% every year;*
*Cybercrime & online fraud are on the rise. According to studies, worldwide cybersecurity expenditures will rise 15% every year by 2021, with cybercrime income averaging $190,000 per second. Ransomware is the most harmful type of malicious software, as it does the most damage to the economy and individual enterprises.
Online business
Six out of ten small businesses did not have a website in 2018, and Nasdaq predicts that by 2040, 95 percent of all transactions and sales will be made online. Nonetheless, the desire to hold a product in their hands and the delivery time being too long remain the two main reasons why individuals move purchases from online to offline.
This means that e-commerce will take the majority of sales and transfer them all online in the future years, while technologies that bridge the gap between purchasers and the goods provided online will be in great demand.
Here are some other statistics to assist you better understand online consumer behavior:
Men spend $70 more on digital transactions than women on average.
If a website needs them to log in to make a purchase, 23% of buyers will refuse to make it.
People prefer online shopping for a variety of reasons, including lower costs, loyalty to a single website or brand, quick delivery, and the availability of goods in stock.
Approximately 30% of purchasers prefer to return to the same website where they previously made a purchase;
Customers believe that internet purchases are more profitable than traditional transactions, with 71% believing so.
Getting new client costs around five times as much as keeping an old one.
On the basis of these statistics, we may conclude that the e-commerce business is still far from being able to meet even current demand, let alone the growing number of users. There are additional issues with customer service, product presentation, and logistics – all of these gaps must be filled for online shopping to be a more pleasant experience, which will increase conversion rates.
Online marketing and sales
You can use Internet marketing to promote not only online businesses but any offline business.
Google Adverts, YouTube, Facebook, and Instagram are the most popular platforms for displaying ads. Tik-Tok is growing in popularity as well.
Video material is the most appealing to potential clients. Users will choose to watch product videos over reading a text description by 40%. You can also get 157 percent more organic traffic by integrating video content.
A blog is becoming a must-have for any company looking to expand. Small businesses who have their blog, for example, get 126 percent more potential clients than those who don't. And 61 percent of people will buy anything after seeing a recommendation on a blog, while 94 percent of people will share the content they see on blogs with their friends and family.
Future trends in online business
The world's circumstances in 2020 (namely, the quarantine) paved the path for irrevocable transformations. The most important online business development trends will impose new regulations on society. The following are the general development vectors:
*Removing the human aspect from numerous domains and replacing it with AI, machine learning, neural networks, and blockchains
*Lowering barriers between individuals, thanks to technology that allow them to work remotely and on a flexible schedule – implying more freedom of movement as borders are opened;
*Transition to more advanced information-gathering technologies, such as Google's goal to eliminate cookie-based data collection by 2023;
*Online education's growing importance and popularity;
*The advent of new, never-before-used technology, such as autopilots, distant medical, the replacement of ordinary professions with algorithms, digital currencies, & so on.
Galaksion co-authored this article.