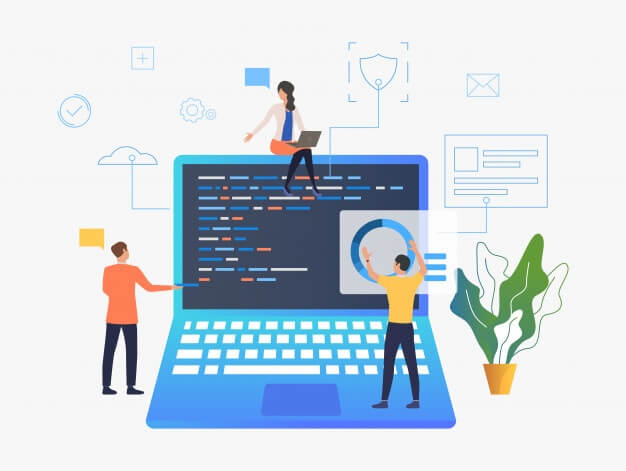 Most users don't trust a website mainly because of the poor website design. It has been proved that a well-developed website brings more traffic and better customer conversions.
Thus, design and user-experience are the two main factors that need to be kept in mind before designing a website. If you are not a professional website designer and are wondering how to design a beautiful website, here's everything you need to know.
Below listed are some of the vital points you should follow to grow a website.
1. The layout should be simple
Try to keep your layout as simple as possible. A clean layout will allow the website to load faster and easier. It also makes navigation easier on all kinds of devices. However, you should keep in mind not to make your website boring instead keep your focus on essentials.
2. Keep the navigation menu easy to follow.
One of the best ways to make the users spend maximum time on the website is by keeping the navigation menu simple and easy to get around. You might have the tendency to do something creative with the design of the navigation menus but ensuring simplicity is a must. Maintaining a standard while designing the menu makes the visitor more comfortable as they go ahead in the site.
3. Include clear calls to action buttons
Think and plan the calls to action for your website. Your call to action should be unique and give a tough competition to your competitors. They should attract the visitor looking at your website. Also, while using buttons, ensure that the text is short and precise.
4. Avoid unnecessary content
Gather enough information about your visitors so that you can bring their attention directly to the product. Avoid the extra text and show only what is important and other visual elements that you want the visitors to see. Try to aim to explain about the product or service you offer along with calls to action options. You can choose to link the not so important content in the footer so that it is not very prominent.
5. Don't be scared of whitespace
The empty space that is present on the website is what we call the white space. It can be of any color including white. It just cannot have any text or images. The white space can enhance readability and make your website look clutter-free. Such a space can also promote immediate focus and attention. This is an effective way to highlight features so that the focus of the visitor directly falls on what you want them to see.
6. Make your website design look vibrant
You can choose to use bold and eye-catching colors to make the website look attractive. Choose a color that will lay the base of the whole website design. Once you are done deciding the base color, choose a contrasting color for crucial buttons. You can even learn about using the right colors for your websites.
7. Use stylish but easy-to-read fonts
There are so many options to choose from when it comes to fonts. Brandon Grotesque, Museo Sans, Railway, and Playfair Display are to name a few of the most used ones. Remember, your fonts have to be visually attractive at the same time clear to read and understand.
8. Use video and rich images
There is no doubt that videos and images are more interesting for readers than text. In fact, videos and images are more successful in keeping the users engaged.
They can enhance conversions by above 80%. Using scalable images will make sure a better user experience on all kinds of devices.
9. Use section headers to separate the paragraphs
If your website has heavy write-ups, try dividing it by using headers. By using headers, you give your website a better structure and make it easy to read. Successfully dividing the content into small chunks with a lot of section headers will also enable the readers to find the information they are looking for.
10. Let your website speak like a real person
Avoid using tough languages and industry jargon. If you use complicated language, visitors will be refrained from engaging with your brand. A simple conversational tone will make it easier for your customers to read your article, and navigate your site.
Conclusion
Incorporating the rules mentioned above into your website will allow you to create an engaging website. Hope this article helps! For more such content, stay connected. Comment below if you have any queries.