If you are looking for a home warranty to protect your house, you may probably wonder which home warranty company to choose from or which company would be the best option.
A warranty can be a great way to keep your home repair costs down, no matter if you have lived in the house for years or you have purchased a new house. There are a few strategies to choose the company for your home warranty bearing in mind the coverage and price of your home. A good research beforehand can pay off in the long run to replace systems and appliances in your house.
Find home warranty companies in your area. Once you shortlist the companies you can request quotes from them to take a look at their pricing. A better research on types of contract is always a good idea.
Once companies are listed you can take a look at the home appliances that you have ranging from the oldest to the newest, in case you are to purchase a new house then your real estate agent can help you with getting the appliance list. Compare the age of your systems and appliances to each of their potential lifespans in order to know what home coverage warranty you need.
You would need to get coverage on systems and appliances that are near their average lifespans. The appliances need to be properly maintained as many home warranty companies do not cover lack of maintenance in their contracts.
Take a look at sample warranties received from home warranty companies. Make notes on which home warranty company offer the coverage that you and your home need. Please bear in mind the exceptions and limitations ever company has.
While keeping the price in mind during choosing a home warranty company pay attention to the lower priced options. The final step would be to read and research previous customer reviews. Compare the positive with the negative reviews. Even in case of negative reviews if they are trying to resolve the issues you can be assured for good customer service from the company.
Once your research is complete, you will be able to pick the right home warranty plan and home warranty company for your home.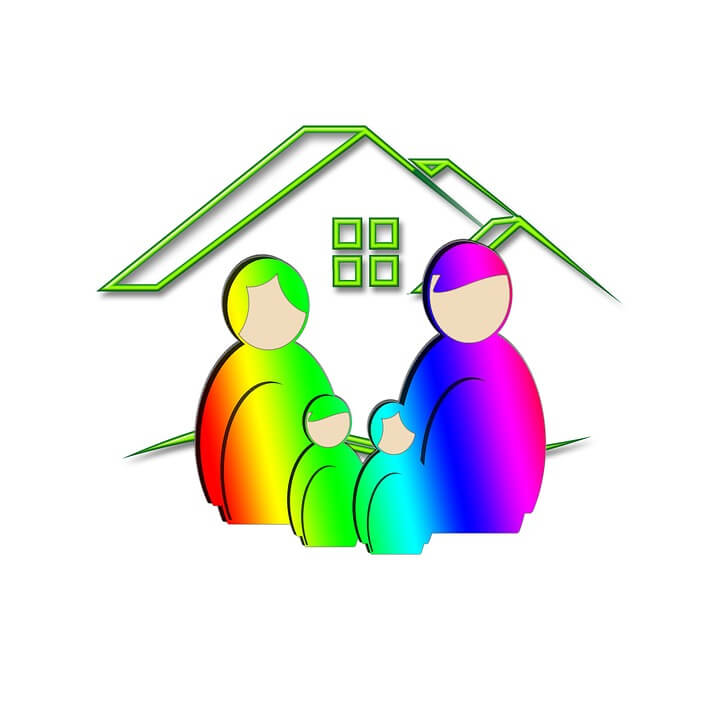 Best Home Warranty Companies in California
Total Protect 
at Total Protect the staff ensures the best client services to their customers. They have different special methods of helping homeowners with warranties by giving them better tools in order to maintain their homes. The reason why the company has gained so much of respect in the market is because they get involved with their customers thus gaining them business.
They offer two coverage plans that both cover select systems and appliances. Premium costs vary by location and home with standard deductibles of $88. Optional additional coverage is also available. Total Protect has made it easier to access contracts by clearly linking them at the bottom of each plan's description. The company offers a coverage limit of $3 thousand for covered items. Their contractor network has 40,000 professionals. They have been in business since 1978.
Home Warranty of America
This company is a reputed throughout America providing excellent services to its customers. They provide some of the most cost effective plans that are available in the industry. This is one of the companies with the largest reach in the country. Their customer service is of great strength and have a lot of positive reviews for business. The average deductible for a contract is $76. They have been in business since 1996. They are known to be clean. Professional and friendly with quality work which is done in a timely manner. Their online services are quick, easy and effective with a free cancellation within 30 days and round the clock service call assistance.
Select Home Warranty
The company provides plans that fits everyone's budget. They provide coverage on all sorts of properties and their repairs and replacements that might be needed for their house.
Mainly one of the reasons why many customers and reviewers are saying that this is the best home warranty company. You can select from three plan options that include systems, appliances or both. Premiums begin at $429 with deductibles with as low as $60.
Customers can also add additional optional items or systems not included in the standard policies. The company is the winner of Annual Home Warranty Awards consecutively for the past three years. Select is the only top rated company that provides coverage for mobile homes. The average deductible for a contract is $53. The company has a coverage limit of $1.5 thousand for covered items.
There are customers that have bought home warranty for all their homes and also recommended it to their friends and neighbours because of their exceptional service. Select Home Warranty has received recognition for its service in the form of positive reviews and awards.
The Home Service Club
This company mainly provides two main warranty plans available with them. They have standard and comprehensive plans. One of the plans covers all the appliances and systems and the other covers everything in your household.
Their services are very efficient gaining them good reviews. Even though they have fewer plans than others, the plans they provide are up to the mark and incorporate all the basic necessities.  The company is a four time winner of the Annual Home Warranty Awards. Home Service Club is a rare exception in the industry that has a service recall period of ninety days.
The average deductible for a contract is $103. The company has a coverage limit of $6000 to $9000 for covered items. The Home Service Club had been endeavoring to provide its customers with the best in customer satisfaction. The company ensures that its customers are provided with information about the issue and the work would be completed in a time bound manner.
The company has won several accolades and awards for its work over the past few years. It has won awards that has recognized its customer service performance and the digital experience offered to its customers.
HSC has won the Annual Home Warranty Awards for Best in Service in 2015, 2016 and 2019 and the Editor's Choice Awards in 2018. It has been nominated for the Best in Service category as well as for the Top Rated company award from 2014-2019.
American Home Shield
This company founded the home warranty industry back in 1971. American Home Shield is one of the oldest and most respected home warranty companies around. They offer a wide variety of plans and range of costs that can fit various budgets.
Their services are trustworthy and their reputation cannot be doubted as they have been in the industry longer than anyone else and they know how to get things do properly. You can either choose from three plans that covers eleven systems, ten appliances or a combination of both or build your own plan for customized coverage.
Their premium costs vary by location and they have different payment plans available. The average deductible contract is $85. The company has a coverage limit of $1.5k to $3k for covered items. The company has a contractor network of more than 15,000 licensed professionals. American Home Shield has been providing exceptional service to its customers over the years.
The company has customers who have been consecutively renewing their home warranty policy from over the past 20 years. American Home Shield is the only home warranty company that has won the Annual Home Warranty Awards consistently every year since 2014. It won the Best in Service Award in 2014 after which it has own the Top Rated Award for five consecutive years from 2015-2019.
AFC Home Club
One of the top choices in home warranty companies and makes it easy to receive an online quote. The company asks for basic personal information and gives you the quote. Their available plans include Platinum, Gold, Silver and Systems.
First American Home Warranty
The company provides round the clock support whenever you're appliances fail. The have a large network of independent pre-screened contractors and qualified technicians. First American Home Warranty in in business for over 30 years. They do not provide coverage on existing issues. They may replace items that fail if they cannot be fixed regardless of age, make or model.
American Home Warranty
one of the leading companies in the industry. They provide free online quotes. They give home systems and appliance coverage along with maintenance and repair options. They have varied plans which fit in everyone's budget and one can also create personalized plans to cater to your needs. All you need to do is visit their website and answer a few questions to detect the perfect plan fit for your budget.
There is nothing more important than getting the apt and prompt service for your home warranty. This will allow you to maintain your home in top condition at all times for a very reasonable cost.
The use of such home warranty services have become very popular in California and now there are plenty of choices that allow you to decide which one will be your best decision. You may research and choose the best company which fits your needs.