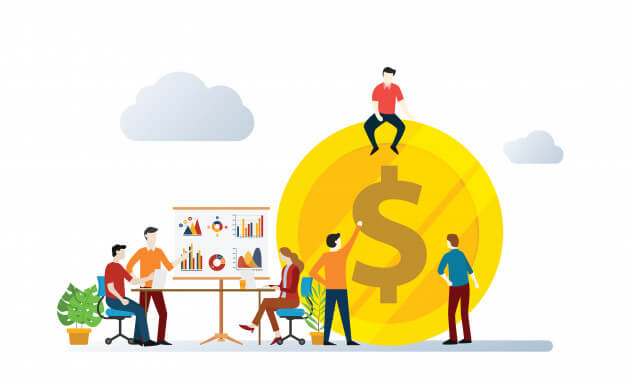 If you want to grow your money in the long term, then mutual fund applications are the best way to do that. These apps help you invest, manage, and track your money growth with ease.
Moreover, if you want to perform all activities related to investment, then you can easily do this with the help of these applications. With a large number of applications available for investing in mutual funds, it is difficult to know which one is the best.
Whether you are interested in the investment of regular funds or direct mutual fund, you will find multiple mutual funds apps for investment. You will find these types of applications in the Google Play store that will also provide the advantage of buying and selling on the tips of your fingers.
You can also save a commission of 1% to 1.5%, and that will be a huge advantage. In this article, we are going to discuss the top mutual fund applications through which you can invest money.
Top Mutual Funds Application that you should use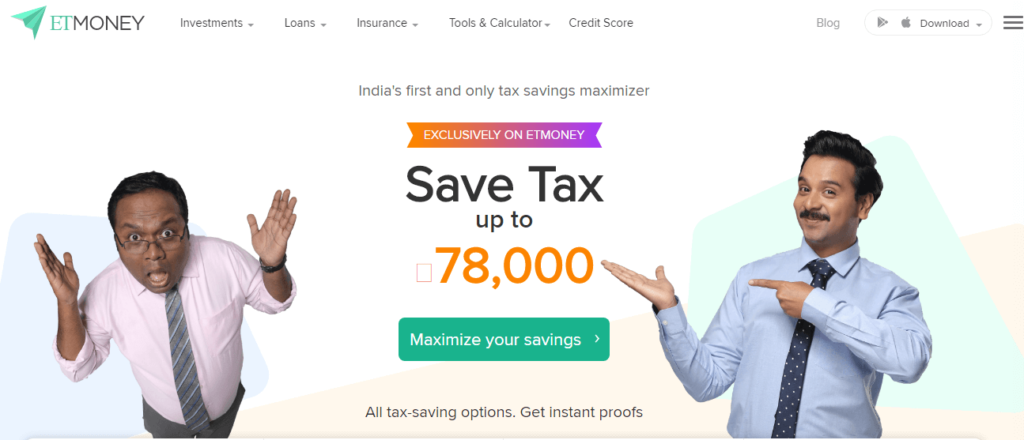 ET money app is one of the best mutual fund apps, which are a subsidiary of Times Network. This is one of the highest-rated apps in the Google Play store and is downloaded by millions of people.
This application offers customers different personal finance strategies through a fully automated network. You will get various financial strategies like instant loans, ways you manage your expenditures, insurance policies, and much more. It has several features:
This app lets you automatically track your expenses into different categories.
You can save up to Rs. 46800, while investing in this app for Tax Saver Solution.
If you go for standard Mutual Funds, then you can save up to one percent extra. This can be done by converting Direct Plans of the same mutual fund schemes.
You can easily make payment with secure payment options through UPI apps like Google Pay, PhonePe, and Paytm, etc.
You have access to manage all your investments, including mutual funds.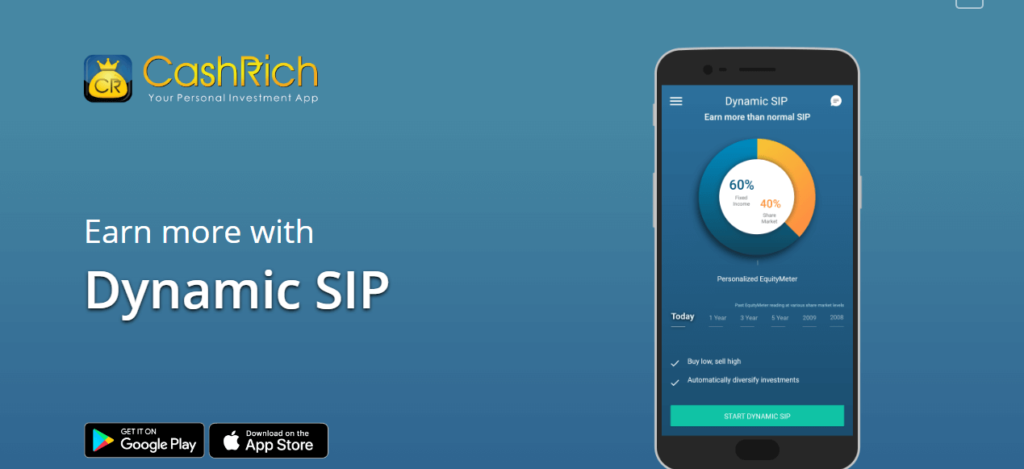 This is one of India's first Mutual fund apps with Dynamic SIP method to earn higher returns. These returns you get will be higher as compared to regular SIPs. This app helps you with providing you better investment options.
You will get to know various schemes for investing your money with this app. You can also calculate SIP and review past scheme performance. This is the best app to monitor and manage your performance with consistency. The features of this app are:
In order to keep your data safe, this app collaborated with UK based financial company called "Yoti.
You will get one-tap support with this app.
Easily track the performance of your investment.
Instant money withdrawal facility provided.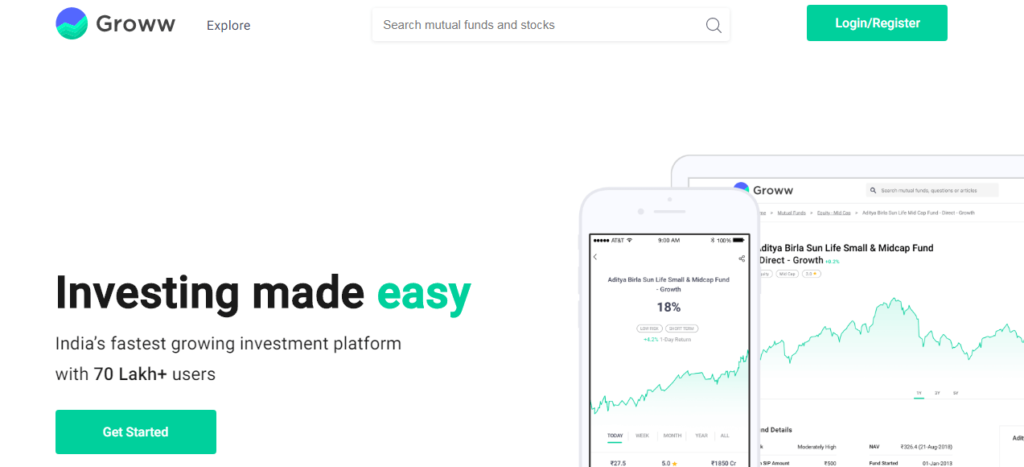 If you are going to invest in a mutual fund, then the Groww app is one of the best to use. This application is fast, secure, and easy to use. You can make a paperless and hassle-free investment with the help of this application.
You can also track top-performing mutual funds as well as stocks with the help of this app. Groww is considered to be the fastest Demat and trading app that helps you invest in BSE, NSE stock listed on the stock exchange. Once you invest in this app through SIP, then you will get the option to switch to your regular investment plans. Its features are:
Simple KYC process and easy registration.
Invest in funds suggested by professionals.
You can track your investment progress and performance.
Easily calculate returns on your investment.
Fast and secure app.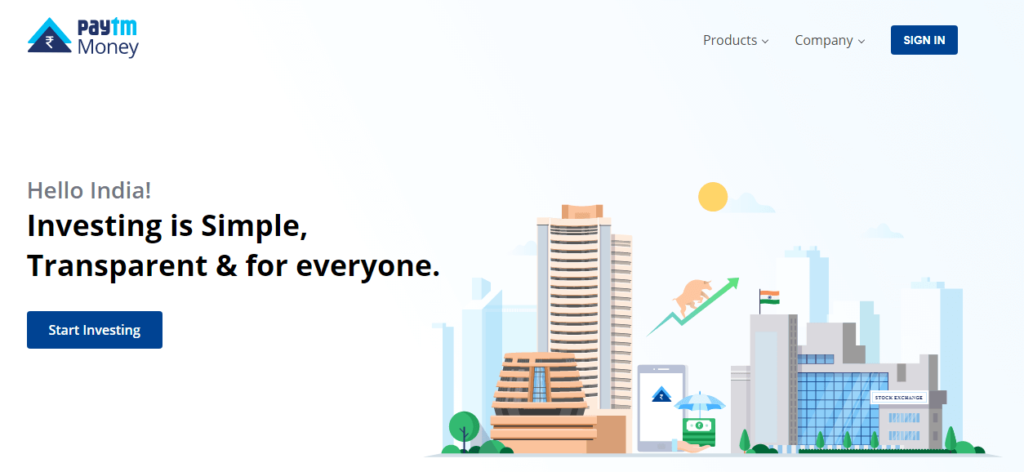 Open your mutual fund account in just a matter of some seconds with Paytm money mutual fund app. You can easily earn 1% higher returns by investing in direct mutual funds schemes.
We suggest you discover and invest in packs by Aditya Birla Sun Life Mutual Fund, ICICI mutual fund, Nippon mutual fund, or SBI mutual fund pack. While investing, you will also get a portfolio strategy by the Paytm Money support team. This fantastic app has provided you with various choices of payment, like Net Banking, UPI, and Auto-Pay, etc. Its features are:
You can quickly sell and buy direct mutual fund plans with the help of this app.'
You can monitor your performance on SIP 24×7.
Have access to invest in 40 mutual schemes provided by various Indian companies.
Easily enable one-time investment SIP.
Set up Autopay options.

myCams is one of the best apps to manage and invest in mutual funds. You can easily view, manage, purchase, redeem, or switch SIPs with this app. This application allows you to invest in various mutual fund schemes more quickly and easily. This application does not hold your details and provides you reliability on investments. Its various features are:
This app is recognized as the best financial app for investing in mutual funds.
You can invest in NFO schemes with the help of this app.
Advanced security features, including two-factor authentication.
You can quickly initiate a new SIP with the help of net banking, existing universal mandate, and register new SIP as well.
Easily track your performance SIP/STP/ SWP according to your comfort.
This app allows you to set up future mutual fund transactions with ease.
Get assistance for all mutual fund services.
Conclusion
In this article, we have listed various mutual fund applications that will help you to invest your money effectively. These applications allow you to track your investment along with providing you with several other features.
You can easily access various schemes provided by different companies to invest in mutual funds. If you find any difficulty or need assistance in investing your money, then these apps provide you with chat support.
So, go and download these applications now and start investing in mutual funds.