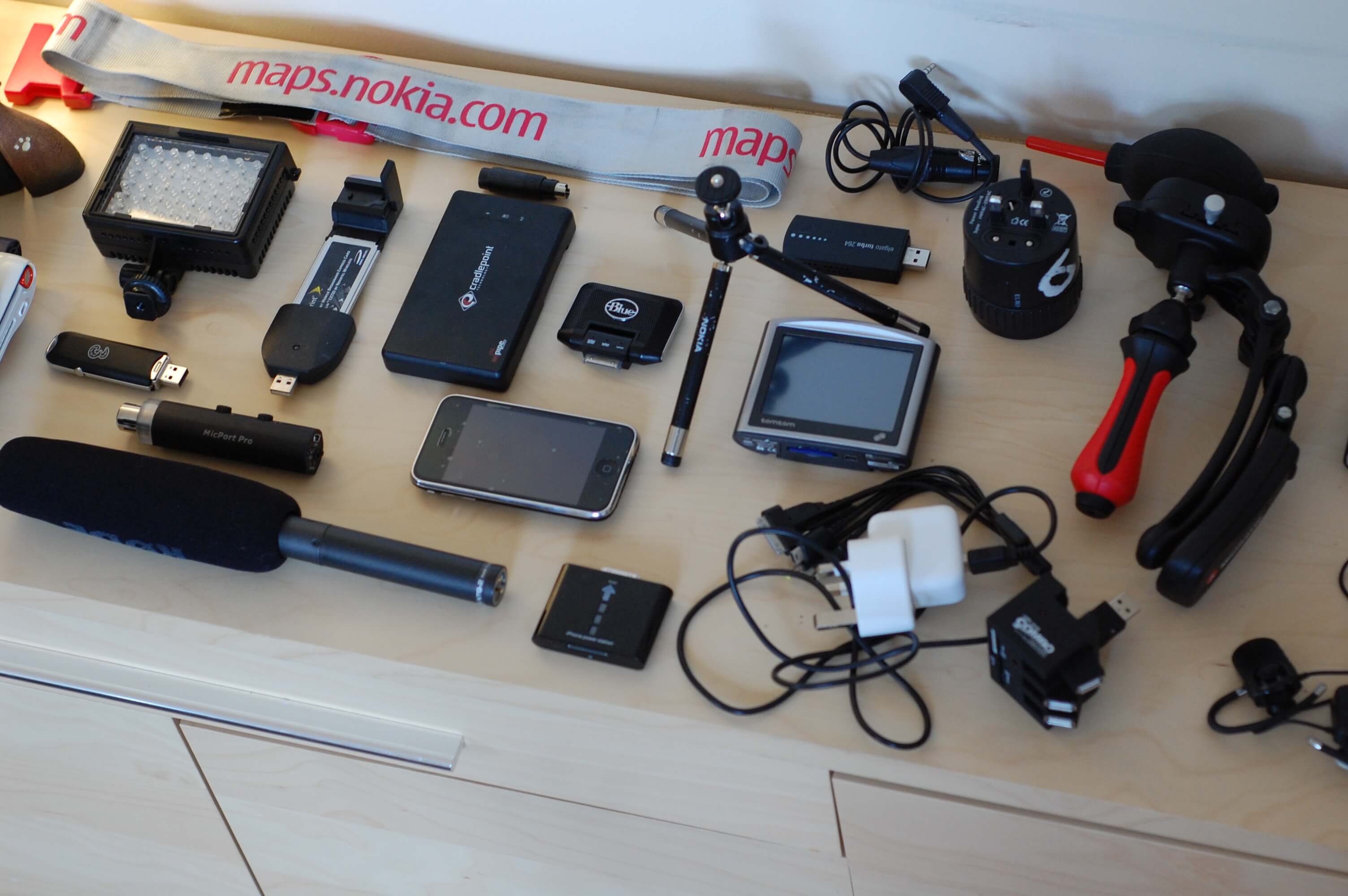 When you are traveling, it might leave you weary, tired, feeling bored and exhausted. Whether you are traveling for business or for pleasure, you cannot control the inexorable consequences. However, you can lessen down the ramification with some planning and be carrying travel equipment.
Whether you are troubled by screaming people around you or the frequently discharged batteries of your phone and other devices; you can solve all the problems with some pre-planning.
Grab some of the special products that are there to solve your travel problems. Get organized, comfortable and hit the road with some of the basic travel tips. Check out the helpful travel gadgets that top the list for your travel must-haves. Whenever you plan a trip you will definitely need these following gadgets.
1. Your smartphone
Oh well! Everyone owns a smartphone now and who does not carry it along. But the reason we have mentioned it is surreal. You must have the latest smartphone that has all the newest features on it. When you are traveling alone, update your smartphone with the latest Maps, social media sites, local eatery finder, weather apps, and many more. Who knows you may not get a proper internet connection to download them later on!
2. Noise canceling headphones
When you are flying or resting on the beach; you may get bombarded with all sorts of nice around you. It will be impolite to ask anyone to stop talking, just because you want some silence around you! So go ahead and invest in some noise canceling headphone. It shuts the noise from peeping inside your ears and you get to relax without being bothered anymore.
3.Power banks
This travel gadget is a must-have whether you are traveling for business or on your own for pleasure. Power banks are the life-saving gadget. You do not want to get stresses off with a dying phone or faded laptop battery! When travels are on them, invest in some good quality power bank or portable charger to have your phone active and always by your side!
4. Weatherproof phone case
Weathers are uncertain. You never know when it will start raining heavily and you are stuck in the middle of the road with a water-drenched mobile phone. Thus, while traveling, always cover your phone with a waterproof phone case.
5. Kindle
If you are an avid reader, but cannot carry the bulky books due to weight issues; switch to kindle. Many travel readers swear by the Kindle. Kindle is probably the best e-reader for the hardcore readers. Kindle is small, lightweight and can accompany you wherever you go.
6. Portable wireless router
Ok, this may not be a lucrative idea for all, but some people really need a good Wi-Fi connection when they are traveling. You must be off to a place where the hotels do not provide Wi-Fi in the rooms. With the limited access to the internet, you may not be able to use the social media sites or mail any important file to your colleges. Hence if the internet is important for you, then get along with a good portable router whenever you are traveling.
7. Insect repellents
After you have packed all the important gadgets, now it's time to take care of yourself! Pack some mosquito repellents when you are traveling. You never know when you get stuck between the mass of mosquitoes and end up with some viral diseases. If you're traveling to places that are swarmed with insects and pests; pack some mosquito repellent pants and t-shirts available these days. They are breathable and lightweight.
8. A good Handycam
If you are a photographer or love to shoot pictures and post them on your Instagram; then do not forget to pack your Handycam. Although smartphones have these features you cannot resist the pictures clicked on a good quality camera. When you are on a vacation, make realistic videos and click pictures to add to your memory treasure box. The digital cameras these days allow you to connect with a smartphone and other devices and you can easily edit them and upload on the social media sites.
9. Backpack
When you are traveling alone, don't forget to carry a backpack that has room for all the essentials in it. Some people might think that backpacks are bulky and boring. However, nowadays you get fancy looking leather backpacks that add glamour to your look. They are the best travel companion as you can pack all your essential stuff and gadgets in it.
10. Steam iron
It might not be a necessity, but who do not want to wear a wrinkled free cloth. When you are traveling on business purpose, it is necessary that you always adorn a wrinkle-free look. Carry a small portable iron along to save you from the inevitable wrinkled clothes. Though some hotels provide laundry services, they are expensive and you just cannot rely on them completely.
11. Portable speakers
If you love music, don't forget to pack a wireless portable speaker in your travel bag. Enjoy the music by your side and make the most of your vacation. When you are in a group of friends, play some loud music by the born fire or beaches and enjoy them wholeheartedly. Invest in some good high-end audio speaker to have a great vacation.
12. Smart suitcases
We are in the generation where everything is smart. So why not invest in a smart suitcase! The smart suitcases are inevitably smart and you can check the whereabouts of your luggage by connecting them to your smartphone. Many smart suitcases have a USB connection that allows you to charge your devices as well. Check out how to choose best carry-on luggage.
13. Universal adapter
Last but the most important travel gadget that you need to pack is a set of universal adapter. When you are taking an international trip, you need to carry an all-in-one adapter to charge all your devices. Check out online for a good quality universal adapter that doesn't ruin your devices and keeps them charged all the time when you are away from home.
The list is never-ending. It is always important that you make a list of your must-haves and then start checking them as you are packing your travel bag.