Each and every child is quite different, unique and special in their own way. Not every child photographer can easily capture the fantastic moment of a child. Though if you get a professional photographer who has mastered in photographic art, it is somewhat special to work with kids and make them comfortable enough to obtain candid smile.
Patience is a major part of child photography process. Whenever a photographer shoots a child or baby, it seems to be frustrating enough because children will be running here and there. There are varying ages for a toddler which is harder to take photographs.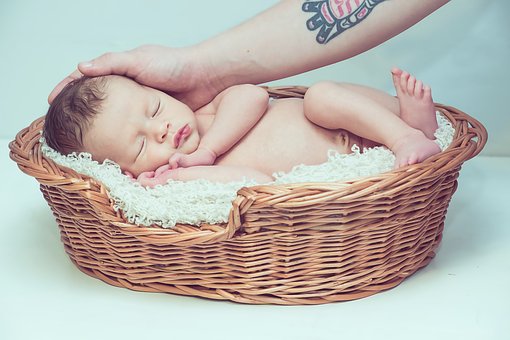 Everybody likes to take pictures of their kids but sometimes it is really joyful when someone else shoots photography of babies. The professional photographer will possible accomplish it in the best possible way. However, it is not quite possible to have professional pictures every year. If you want to know which age is best to have your child photography then you can read this article.
Check more : 7 Essential Tech Gadgets to Consider for Your Baby
0-2 Months Duration
There is nothing quite enjoyment like a newborn toddler. Tiny wrinkled fingers, sleepy eyes, curled up limbs, papery skin and toes are considered as the mesmerizing features of the newly born toddler. The newborn babies will begin to unfurl and seems to be less sleepy during this period. The parents can able to obtain different images of a child by either swaddling or wrapping up with normal clothing.
You can take different photos of your newborn child or arrange/dress them in wonderful outfits or other useful props. The photographers usually charge additional cost for newborn sessions because they need to spend additional time and patience to shoot various positions of babies. Babies will feel asleep throughout these months so your photography must concentrate on beautiful and tiny faces of the baby.
Check more: 6 Stylish Attire Ideas for Your Baby Girl
During 3-4 Month Duration
Some people might have undergone newborn photography session. After that, your baby will get change day by day. You need to make sure that you did not miss anything in capturing their beautiful images. The baby will smile after 3 months and they can able to recognize you clearly. In addition to that, babies will interact and smile a lot. This is somewhat quite amazing as you would have never realized during their newborn age.
Check more : The Ultimate Guide to Buy a Jogging Stroller
Few babies will seem to have tummy time during this stage. If your baby is at this age then it is right time to shot perfect pictures. You can take the pictures of the baby by placing them on a pillow or giving some photography prop. Their smile is good enough for capturing beautiful images. Each and every second of your child is precious to a parent so it is your responsibility to capture beautiful pictures of your toddler by arranging for a Baby Photoshoot.
During 6 To 8 Month Stage
In this age, it seems to be another milestone as your toddler will be grabbing for dolls, smiling and also sitting up. This age is considered to be great for Baby Photoshoot. If your baby does not sit properly then wait for few weeks time until it becomes quite possible. Keep in mind that sitting with help of parents & balancing does not count.
Babies do not plenty of props to boost the look of photos or elegant clothing to enhance their look rather their fun-filled smile will bring a lot of fun and enjoyment. There will be a massive change in a child after 6 months so it is the right time to capture their faces with different expressions. They will see the world in a unique way and able to understand your words and act accordingly.
Check more : How To Choose Best Nursery Gliders
During 9 To 12 Months
Your baby position and personalities will not have changed much at this age. Hence, it will look similar to the 6 months baby. The babies might be crawling at this stage and you can able to capture great photos depending on your desire. If there is no much chance in 6 months and 9 months then you can wait till they become 1.
If possible, you can take photos when they crawl otherwise you can wait till their first birthday. During that time, they will know to walk on their own. You can dress up your child in a different manner to take fun-filled moments of them.
Toddlers Of One Year & Beyond
At this stage, the baby will crawl, stand with help or else walk freely. Moreover, teeth will grow at this stage. You need not fear if your toddler does not walk yet, rather you will like to get the photoshoot done at the completion of 1 year. Some people will tend to wait for a two weeks after completion of a birthday because they know very well that they will walk. When your little one complete 1 year, it is the right time to capture a fabulous moment in the form of images.
The photographer will able to capture the images of the baby from bump to head during completion of 1 year. Baby Photoshoot is considered as priceless moments in the life of the couple and you must advantage from those opportunities. You can take your child for outing places so that you can get the interesting background to enjoy the 1-year journey of your kid.
Toddlers Of 1 ½ To 2 Years
Anything before the age of one and a half to two years is quite easy than capturing images of 2 years old toddler. Two years old seems to be the hardest age to shoot images of a toddler. During this age, they will have a different mind and will be running all over the place in non-stop manner. Whatever age you photograph your child, you need to ensure that you are maintaining an original, fun, happy and patience during the photography session.
These are the various stages to take photography of your child. We hope that this article will be quite helpful for you to understand about Baby Photoshoot. It does not matter when you take photographs of your child however it is quite essential to consider the best photographer to spend time with you.