Becoming the parents is one of the biggest joys and happiness on the planet. Do you want to keep the memories of your newborn lifelong? If so, then you can arrange for the newborn photography session. Bear in mind that your baby is considered as a newborn for just six weeks so that you should plan the photography session quickly.
Of course, planning and preparing for the photography session especially for a newborn can be confusing.  Millions of questions come to your mind but hiring the professional for newborn photography session is much better than taking snaps on your own. It is because the professional newborn photographer will take extraordinary pictures of your child.
If you are a new parent, then you will not be much aware of the Newborn photo ideas. Moreover, you do not know how to dress your baby and in which position your newborn look amazing. In such case, a professional photographer will help you in many ways. However, simply hiring the photographer will not enhance your baby photography session you have to do something from your side as the parents.
Check more : 6 Stylish Attire Ideas for Your Baby Girl
This article is completely for parents who celebrate the happiness of having a newcomer in their life. You will avail loads of tips for the successful newborn photography session from here. So, all you have to do now is simply go through the newborn photo tips mentioned below.
Excellent tips for parents to arrange the best newborn photography session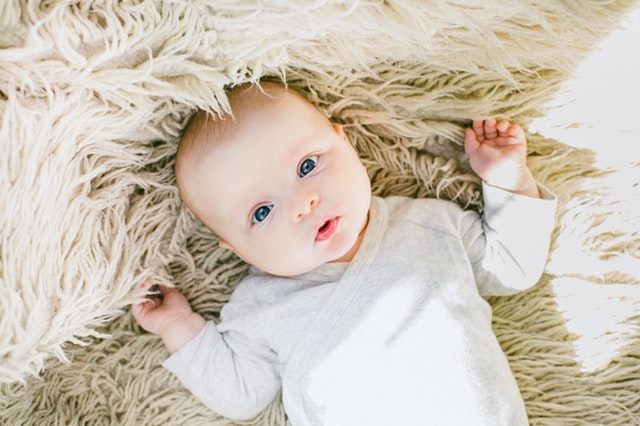 Arrange photography session when they are young
First fourteen days is the best and perfect time to photograph the newborn. During this time, they will sleep more and curl up easily into extraordinary poses. Furthermore, you can capture your baby's innocent and cute face that you will miss when days goes. One of the keys to photograph baby is ensuring that they are awake for at least two hours before beginning the session.
Try to keep your baby warm
When it comes to regulating body temperature, the newborn has some hard time so that you need to keep them comfortable and ensure the photo session location is warm. Most importantly, warm the blankets in the dryer before placing the baby on them.
In case, if you prefer heater fan to warm the blanket, then keep it away from the child so that it does not hurt their sensitive skin. Are you sweating during the photo session? Well, it is the best environment for your baby to stay warm and comfortable. Moreover, he or she will love sleep in this environment more soundly.
Feed the baby fuller before starting the photo session
As a newborn parent, you must feed your baby full belly before starting the session. This will make them happy, give nice pose, and enjoy the full session. Additionally, babies with a full belly will be perfect for family photos and even sleep more soundly. When your baby becomes hungry, he/she will start cry and become sad so that photos will not look nice.  Thus, ensure you feed your child before the photographer reaches the location.
Make the location noisy
Babies will sleep more peacefully and soundly when they hear some sound. Thus, make sure that the location has noise machines or use mobile apps for static white noise.  Even you can play music in the background. This makes the child relax and it helps photographer perform all their Newborn photo ideas.
Check more : The Ultimate Guide to Buy a Jogging Stroller
Keep newborn awake before coming to the photo session
To prepare your child for a newborn photography session, it is great to keep your child awake for at least 1-2hours before coming to the photo session. One of the best ways to keep your newborn awake is giving a bath. This will keep them fresh throughout the session. Additionally, it also assists their hair to be fluffy and nice.
Choose the best time for a photography session
Time of the day matters a lot in the photography session. Morning is the best time for scheduling the newborn session as this is the time when most of the babies sleep deeply. If you choose afternoon, then it is quite hard to approach the baby in the witching hour.
 If you have kids and went for photo session already, then you know that they are not their best when you approached them late afternoon. It is actually same for the newborns.
Parents should stay calm and relaxed
Babies are extremely perceptive and can able to pick up your energy easily. Therefore, you should not be anxious and nervous while preparing for the photo session. The newborn will easily sense your emotions and will not settle. For example, if the baby's mom is nervous, then it also influences how the baby does.
Cheout more : How To Choose Best Nursery Gliders
Thus, comfortably sit on the chair and relax so that baby rejoices the entire session. Since photograph newborn is time-consuming, you must plan according to your baby needs and therefore this will not stress out the baby. The typical newborn session may last up to 3-5hours because it takes more time to get newborn pose comfortably and implement your Newborn photo ideas.
Never pose the newborn forcefully and be safe
Keep in mind that photo session goal is to capture some beautiful images of your child to value his/her life. The portrait is never worthy to put the child at the risk of getting hurt. Try to use common sense and keep someone very close to the baby. Be gentle and ever force the baby into the pose.
Other worthy tips for arranging a newborn photography session
Make sure the photo session location is clean and neat

Ensure all the blankets are laundered

Never arrange the session when the baby is ill, even it is a cold

Babies are highly susceptible to infection so that keep them safe

Search well and choose the right photographer

Discuss the

Newborn photo ideas

with the photographer

Purchase proper wardrobe and props to make your newborn look amazing in the photo

Take family photos along with pet appearance