Most of us don't use smartphones to make calls but to browse the internet. If you have a tablet, you are even more likely to grab it when you want to check out something online. For this reason, having the right browser is important. It can mean the difference between a bad online experience and a good one.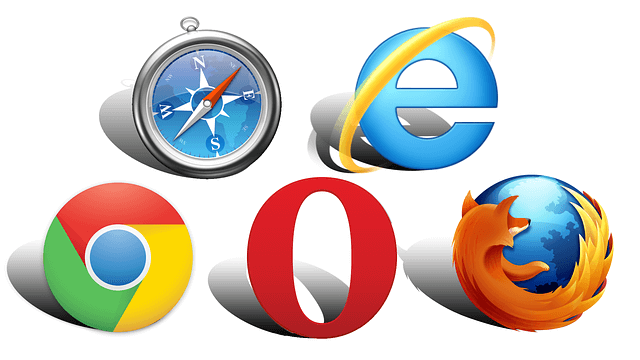 If you have an Android device, your options for a web browser are enormous. There are so many choices out there and finding the right one might seem like a mission impossible. To make it a smoother choice, you should pick your browser from the list below. These are the best Android browsers to use in 2017.
Google Chrome
It would be weird to compile a list of the best Android browsers without mentioning the most popular and famous of them all. Google Chrome is often pre-installed on your Android device and there isn't any reason why you can't simply use it. It synchronises with your desktop, comes with unlimited tabs and has a better overall integration with Android than many others. You can use it for free and as mentioned, it's often already installed on your device.
Firefox Browser
Firefox Browser is another famous option and it works rather well on most Android devices. You will enjoy plenty of features if you opt for Firefox. It can be synchronised with your desktop browser within seconds, it has a quick sharing option and it supports Chromecast. Firefox Browser has a rather diligent security system in place as well and you don't need to pay anything to use all the functions. You can also enjoy the Private Browsing feature with comes with an added Tracking Protection.
Lightning Browser
If security is one of your main concerns, Lightning Browser is worth considering. It is compatible with Orbot as a Tor proxy, although the support can sometimes feel a little inconsistent. You get plenty of good functions with the browser even though certain features, such as unlimited tabs and ad blocking, are only available in the paid pro version. The different modes, such as Colour Mode and Night Mode, are a great option for when you are on-the-go.
Brave Browser
For those looking for something new, Brave Browser is a good pick. It has only been out around a year but it comes with plenty of useful features. Its ad blocker ability is built-in and you can block third-party cookies and scripts easily. The optimisation for speed and longer battery life are also worthy of a mention. Brave Browser is free to use. The browser is another secure browser to keep in mind when using your Android.
Naked Browser
On your first look, the Naked Browser might look like a joke. It's super stripped down and there aren't a ton of quirky features to play with. But this is all for a reason – the browser is simple to use and extremely fast in terms of loading times. If speed is of the essence for you, this is the Android browser to go with. Naked Browser comes with a free and a paid version.
Flynx
Flynx offers something unique in terms of the browsing experience. The browser doesn't actually operate in a full-screen mode but rather as a floating window. It won't force you to leave any app you are using when you want to browse and links open as a little bubble on the side of the screen when clicked. Its night mode is also rather useful and the app is free to download on Google Play. The browser supports over 15 languages so you can also enjoy it in another language – all done by volunteers around the world.
Samsung Internet Browser Beta
If you are willing to experiment, you might want to consider Samsung Internet Browser Beta. The app is an OEM app, which might even be called as bloatware. It utilises swipe gestures and different plug-ins. For example, you could add ad blocking or an online shopping plug-in. This makes online payments easier and more secure. The Amazon shopping assistant can also help by comparing prices with Amazon when browsing online. There's even support for 360-degree video. The browser is currently in beta and worth checking if you like new things. It's also free to use.
Dolphin Browser
Finally, you could opt for Dolphin Browser. It allows you to set themes and use gesture controls. These could see you simply draw a letter in the browser and the browser performing a predetermined function. You can also use it in incognito mode and the ad-block functionality works well with Dolphin Browser. It isn't much of a surprise to find it as one of the highest ranked browsers in the Android community. It's also completely free to use.
If you are looking for a solid browser for your Android device, the above are definitely among the best browsers on Google Play. Don't forget to check technology retailers at OZCodes if you need a new Android device or accessories to boost your user experience.
So, test the above browsers and find your favourite!