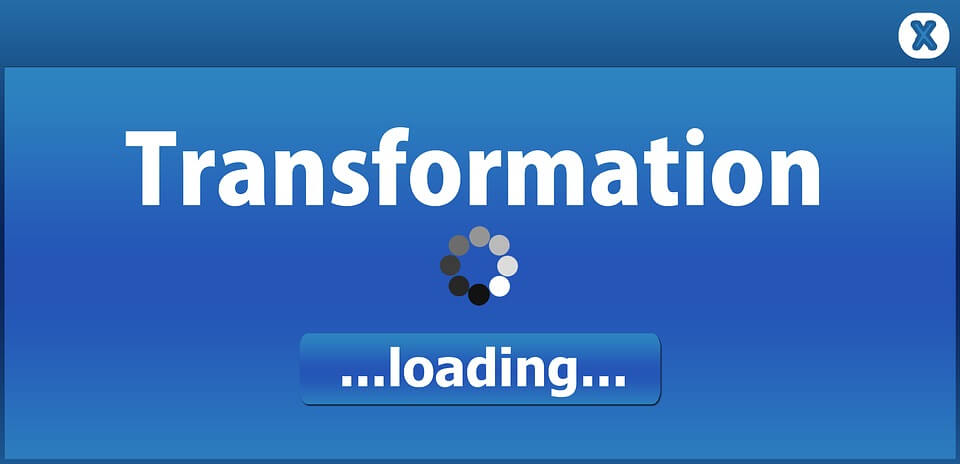 Digital transformation is a massive, broad term that gets thrown about a lot in the business world and government, healthcare, and finance, but what does it really mean?
In the general sense, digital transformation means that many organizations are moving to multi-cloud infrastructures. This means that with the implementation of modern IP address management solutions, there is automation and end-to-end efficiency, and there are new tools and solutions coming up nearly every day to meet the needs that stem from the digital transformation. 
For example, the Terraform IPAM is a way to create an infrastructure resource like a server or update a repository after the creation of a resource.
What if you're not to that point of understanding yet? If you aren't, you aren't alone, but maybe you should make it a goal to have a better understanding of the core elements of digital transformation going into 2020, particularly if it's something that could be relevant to your business.
What Digital Transformation Is…And Isn't
Digital transformation in the broadest description is about organizations rethinking how they harness technology as well as processes and people to change their business performance. Digital transformation isn't a concept reserved for tech departments—it should start with CEOs and go from there.
There is a collaborative underpinning of true digital transformation where an organization is rethinking how they use technology to better meet customer expectations.
Digital transformation can sound like something relevant only to massive enterprise-level operations, but it's not. It's something every size organization should think about. Really embracing the concept of digital transformation is essentially the only way a business can stay both relevant and competitive in a changing world.
Digital transformation can look different in every industry and organization, making it tough to pin down one specific definition.
What it is, generally, is the integration of digital technology into all areas of an organization. These digital changes then lead to changes in how the business operates and the value they're able to deliver to their customers.
Digital transformation is also a cultural shift, and it demands organizations are agile, comfortable with change, and willing to experiment and innovate. This can mean abandoning long-held ways of doing things for new practices.
This type of full-scale transformation involves leadership, business models, a move toward digitizing all assets, and overall increased use of technology.
What many small business leaders may not realize is that they're actually perhaps in a better position to participate in the digital transformation movement than larger enterprises. They might not have the same budgets, but they can use cloud-based technologies, and they can shift how they do things more readily than a larger, more established organization with more entrenched ways of doing things.
There can be a certain level of agility that's available to small businesses to take advantage of, particularly if they use scalable and cloud-based technologies.
Specific areas where digital transformation is especially relevant right now include artificial intelligence and augmented reality, as well as cloud computing and machine learning. Data exploring and analytics and growth hacking are also important.
IT's Role in Digital Transformation
Digital transformation can refer to the products and services you offer outwardly to your customers, but it's also just as much about the processes that you use in the creation, management, and delivery of those products and services.
These processes are more where IT comes into the equation. IT can help identify not only new ways of doing things but also the tools and technologies to help facilitate those new processes.
What Are the Benefits of Digital Transformation?
While there are challenges and downsides to digital transformation, it's not an option at this point.
There are more benefits than there are downsides as well.
One of the biggest benefits of digital transformation in action is the ability it provides organizations to track and analyze data, and then use that data in a variety of ways, from product development to marketing.
Data-driven insight helps improve the customer experience in all ways, through extreme personalization and real-time feedback.
Another benefit of digital transformation is that it creates collaboration across departments. This can help foster a strong culture, and it aligns all departments and breaks down silos.
Finally, digital transformation means that a business inherently has to become more agile. That agility means ongoing improvement and more preparedness for new competition and trends.
While there are many good things that come with digital transformation, perhaps one of the biggest challenges most organizations will face aside from technical issues like cybersecurity is finding talent who can fill the roles they require in today's environment.