Numerous factors determine how productive you are throughout your day and one of them is whether you are comfortable in your work shoes. It is especially true if you spend your day on your feet or moving around.  However, shoes get worn out and therefore for you to stay comfortable you need to replace them every few months, or every year.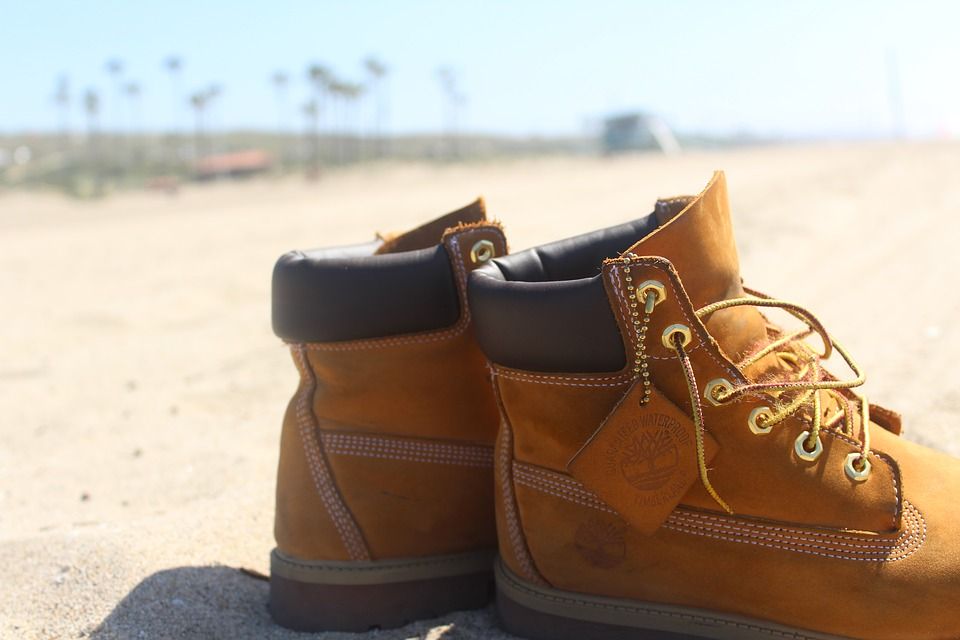 High quality, well-fitting footwear not only makes your feet look good and feel good, but it also gives you the confidence you require to tackle a specific task.
The issue, unfortunately, is that sometimes people opt to buy the first shoe they pick up because they may not have the time to assess each shoe accurately.
It may also be a measure they take when they do not want to pay the higher charge associated with quality work boot-a situation that leads to a myriad of feet issues like twisted ankles, blistered heels, bunions, corns, and ingrown toes nails, and also over-budgeting on work shoes.
With that in mind when you go shoe shopping, use the following tips as your guidelines:
#01. Shop in the Afternoon
Most people will not see the difference between buying work boots in the morning and the late afternoon. However, most will prefer doing so in the morning hours so that they can go about the rest of their day.
When you are buying shoes though, you need to ensure that you get footwear that allows your toes adequate wiggle room. Keeping in mind that your feet swell throughout the day, it is, therefore, best to buy shoes later on in the day.
#02. Try on Each Pair
Most people go shopping with an idea of the shoes they want in mind. However, this does not mean that you are not allowed to deviate from that idea. When you are looking for work boots, it is always advisable that you try them on while in the shop. This way you can do a walk test to determine if they feel right on your feet. If you do not have the time to fit them when shopping, then make sure you buy from an outlet that will allow you to return and exchange the boot if it does not fit.
Check out more: Practical Ways for Getting Rid of Bad Odors
#03. How Does It Feel Against Your Heels?
If you are going to be in work boots all day, then they should mold around your leg like a second skin. Having said this, then the proper shoe is one that does not slide against your heel. If this happens then, the boot you have selected is either a size too big or is not the right shape for your foot. Therefore, when doing the walk test, flex your leg and ensure that your heel remains secure while you walk.
This is very important if you are buying non-leather work boots (such as rubber boots), because these will not stretch at all and need to fit perfectly from the start.
#04.Ensure the Boot Is Snug but Not Tight
Most work boots need to be laced up. However, during the initial fitting, it is advisable to wear the comfortable work boot without lacing it up – tying the laces will make the shoe snug.
Also, before you adjust the laces to your preferred tightness, position your middle finger between the back of the shoe and your foot. If there is enough space for your finger, then it goes to show that the boot is the right size for you.
#05. Do Not Leave Your Socks At Home
There are some kinds of shoes that we comfortably wear without socks, but work boots are not these shoes. The type of socks worn depends on personal preference, but the ideal model should be a bit thick to provide adequate padding but made of a breathable absorbent fabric like polyester or wool blends. When shopping for your boots try to carry the same kind of socks you will wear with the shoes- your work kicks tend to be a bit more snugly when you wear them with socks.
If you need to know more about work boots; how to choose the right pair, the best work boot brands and what individual working boot brands offer you, check out MyBestWorkBoots.