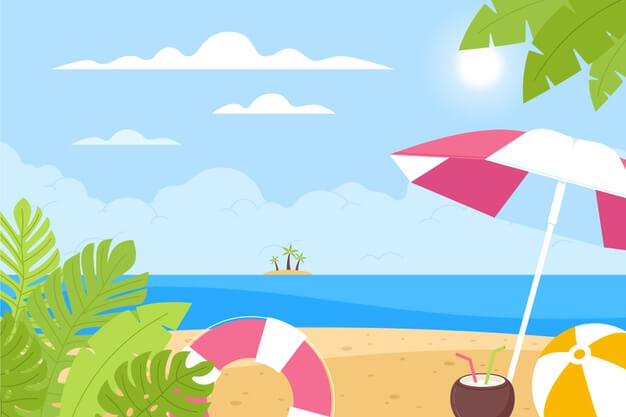 With summer almost here, now is the time for you to get out and do some activities.
Unlike last year, there's a chance that you may be in the clear to do what you used to love to do, at least for the most part.
Before we start this article, be sure to get your vaccine if you haven't already and stay up to date with the latest guidelines.
With so much stress this past year, getting outside will be good for your mental health. In this article, we will discuss some good activities for your mental health.
Just Going Outside
First, just the act of going outside can help your mental health. We've been inside for too long, and getting some fresh air may feel almost unfamiliar to some people. The fresh air, the sunlight that can improve your mood, the great outdoors, and all other aspects of the world will give your mental health the help it needs.
Traveling More
Travel is perfect for your mental health. You don't need to take some grand vacation, either. Just exploring the next town over may be all it takes. This is because traveling helps your brain discover new places, cultures, and it helps to ease the stress. You feel like you're getting away from people and places that are stressful.
Not to mention, being in the same place all the time is bad for your mental health. You need to mix it up a little.
Cleaning Up Your House
We all know about spring cleaning, but what if you put it off? That's okay! Summer is also a good time as well. Think about it. It's the perfect weather for a yard sale. There are many summer sales going on as well if you want to buy some things to rearrange your home.
Cleaning up your house, or decluttering, can be good for your mental health. A cramped room can feel stressful and even make it so that you can't sleep. Speaking of which….
Catch Up on Some Z's
Summer is a time of high energy, but if you haven't been sleeping well, maybe it's time for you to do so.
Too little sleep can lead to several mental health issues, including poor energy, lack of focus, and long-term health effects.
Why not close the curtains, turn on the AC, and get yourself a little extra shut-eye? You'll see a difference in your mental health, which will allow you to be able to enjoy summer even further.
Hiking
Hiking is a mental health powerhouse, and it's especially fun in the summer. One reason hiking is so fun is because it combines everything that's good for your mental health under one umbrella.
Exercising, exploring new places, getting some fresh air… the list goes on. Simply go to a place near you and hike some. Be sure to bring all the needed equipment, with all that said.
Garden
Gardening season is upon us. Gardening can be a fun hobby that gives you purpose, allows you to learn about your plants, and it just relaxing for your mental health.
In addition, a good garden can reward you with beautiful flowers and fruits or veggies that can feel so much more rewarding than just buying it at the store.
Try Another Hobby
If gardening doesn't tickle your fancy, there are many other hobbies that may be worth trying. For example, you can learn how to cook, learn a different language, the list goes on.
Do try to incorporate the outdoors for best results. For instance, maybe you can learn a language while running outside. The possibilities are endless.
Create a List of Goals
Another thing you should do? Make a list of goals you want to accomplish over the summer. Start with your smallest goal and move your way up to your biggest accomplishment you want to achieve. Be sure that you make a list of how you can accomplish those goals as well.
Listening to Music
Creating a nice little playlist can help improve your mental health, especially if you're working out. Angry music can help you perform better, while ambient music may help you focus at work. No matter what you pick, pick some music that makes you feel your best.
Making New Friends
Since many of us are becoming social again, making new friends may be just what you need. Go to some people and start talking to them, especially if they have many different habits that you find solidarity with.
Improving your friends' circle is a great way to improve your mental health. We all need a little more socializing, and meeting new friends may be the key to doing it.
Getting Help
Finally, the best summer activity, which is available year-round, is to get yourself some help. Seeking help from a therapist can allow you to treat your depression, anxiety, and help you get back on the road again.
For more information, check out Mind Diagnostics. They are a website dedicated to getting yourself a diagnosis online, then allowing you to talk to a therapist about it. Mind Diagnostics can be a great alternative if you do not feel like seeing a therapist in-person. For more information, please click the link below: https://www.mind-diagnostics.org/blog/somatic-symptom-disorder
Conclusion
Honestly, when it comes to summer activities, many of these aren't limited to one season. You don't need summer to go outside, for instance. Especially if you live in an area that is hot!
The goal should be to have a rainbow of activities you can try if you want to get the most out of life. If you spend your time doing nothing, it can be tough on your mental health. Not to mention, if you're already prone to depression or anxiety, doing nothing can make your mental health worse. Therefore, you should try all of these activities and more. You may find that it can make you feel much better about yourself.
Marie Miguel Biography
Marie Miguel has been a writing and research expert for nearly a decade, covering a variety of health- related topics. Currently, she is contributing to the expansion and growth of a free online mental health resource with Mind Diagnostics.org. With an interest and dedication to addressing stigmas associated with mental health, she continues to specifically target subjects related to anxiety and depression.