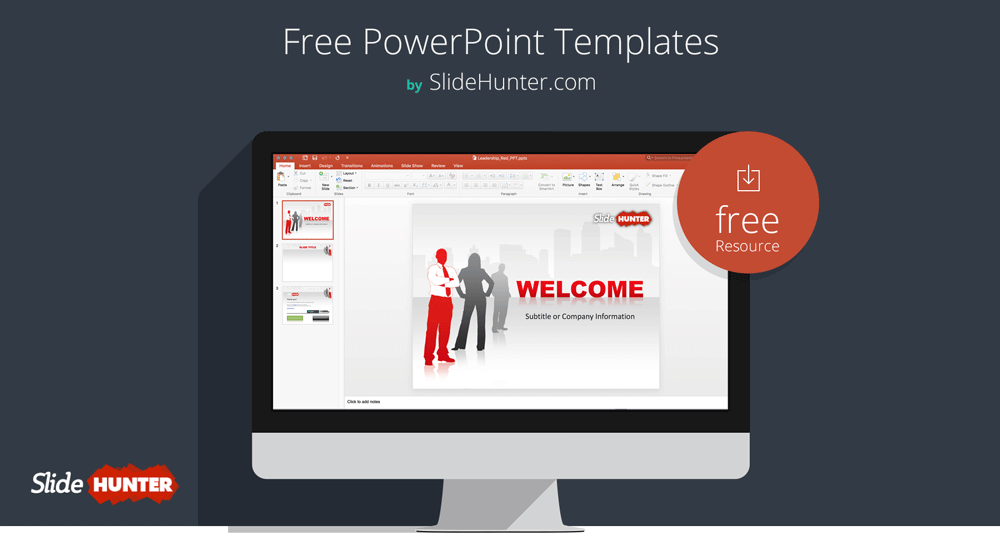 When it comes to badly made presentations, it's not just the presenter who has to live with a sense of having failed to deliver an important message. The audience is also left wondering how their time went as it was wasted on something that didn't seem to have added value to their lives. And this is why it's important for presenters to create awesome presentations that make the most out of their audience's time, whether it's just two minutes or two hours, and get the job done when it comes to effectively conveying ideas.
This can be said when you're presenting to investors, students, or the general public. Every slide must tell a compelling story, or at least help lead you to your main point. It's a general rule to make slideshows short and sweet so it's easier to keep things interesting. However, the problem is, not everyone has the skills to do this.
Do More and Be More as a Presenter with SlideHunter
Instead of hiring a professional and spend money and hours on something that might end up not sharing your initial vision, why not do things yourself with the help of a template such as those found from SlideHunter?
Whether you're a professional or amateur presenter you'd find SlideHunter.com has an awesome treasure trove of PowerPoint slides and templates. Having these handy and in one place allows you to take that extra edge of creating a presentation, which is already a daunting task in itself. Now, with the help of SlideHunter templates, you have a leg up on crafting better presentations that attract and inform your audience.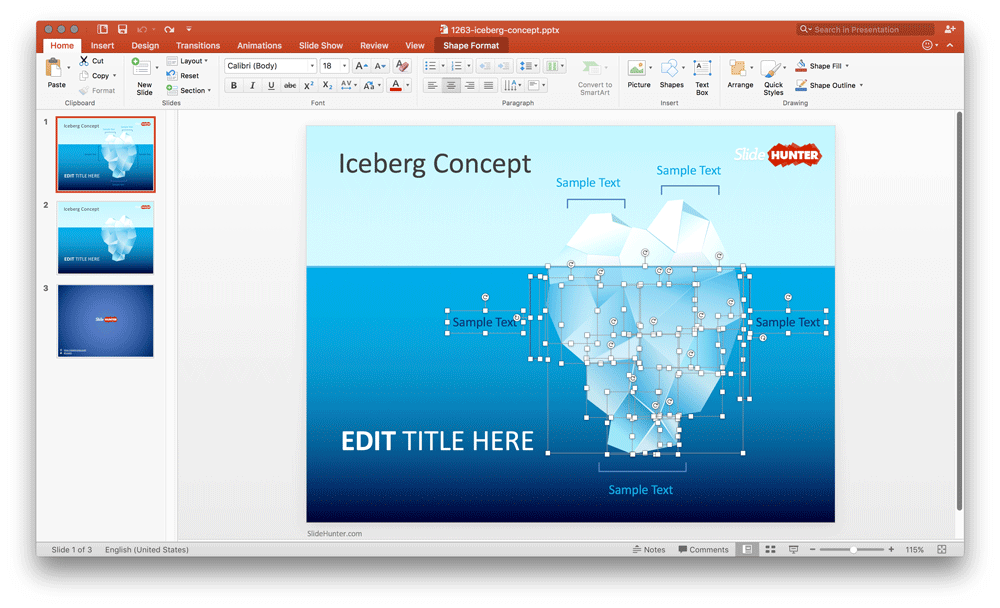 Image source: slidehunter.com
Large Collection of High-Quality Templates–for Free
SlideHunter offers a large array of high-quality PowerPoint template packages for any topic, from brainstorming to world history to travel and expenses, and everything else in between. You can go over the different categories to look for the template that would suit your needs. There are template packages for a specific topic, such as business plan, and this allows you to simply enter your information. Such templates practically serve as guides to help you craft your own presentation without getting lost or overwhelmed by the information. The free template provides you with a logical and organized structure for you to simply follow.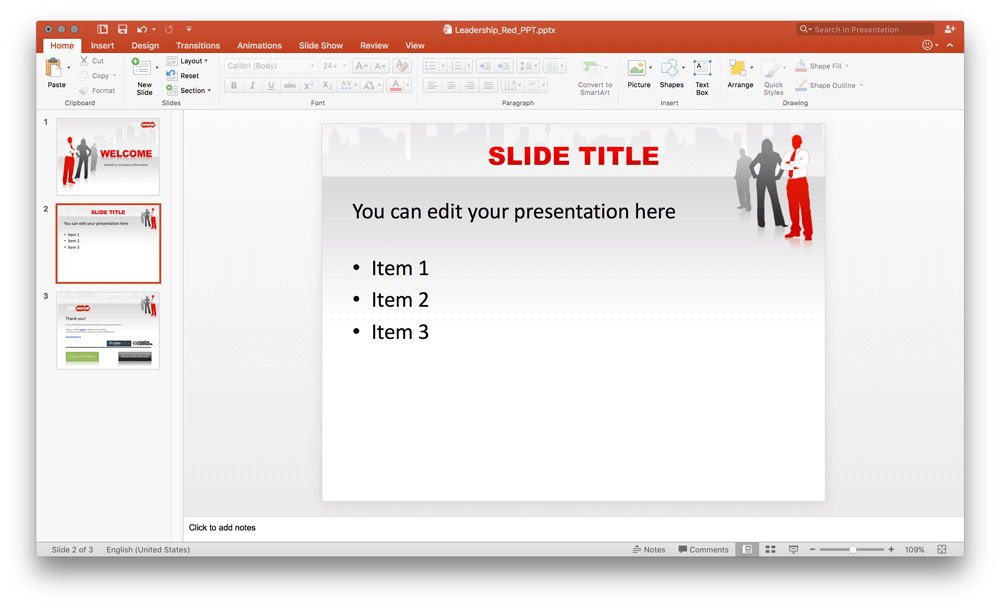 There are also free PowerPoint templates and backgrounds that can be used across different topics. These so-called generic templates are more than generic, however. They are high-quality, professionally designed templates that are created to be versatile or multi-purpose and are specially made by SlideHunter and compatible with PowerPoint, OpenOffice, Keynote, Google Slides and other presentation tools available in the market. They're perfect for any topic and for any audience.
Easily Customize Templates for Your Needs
Aside from these template packages, there are also slide templates that contain a bespoke slide for a specific purpose, such as a slide for an organizational chart diagram or one containing a brain graph. These specific slides can easily be inserted into your own PowerPoint. And, because their background is neutral, they can't distract from your theme. You may even apply your presentation theme on the slides so that you achieve one cohesive look.
What's even great about SlideHunter is that all the over 4,000 templates available in the portal are for free. This means you can download as many PowerPoint slides and templates as you can without any limit or any need to pay for a fee. There's also no required subscription or obligation, so even amateur or beginner presenters can get professional-quality PowerPoint templates.
Having them on PowerPoint also presents another benefit, as PowerPoint is one of the most widely used presentation tools around. This means you don't have to download another app or learn a new program, as you can navigate SlideHunter templates the same way you would any PowerPoint slideshow.
SlideHunter also offers PowerPoint slide animations and effects, as well as blogs for tips and tutorials so you can become the best presenter that you can be.
Visit SlideHunter to check out their templates for yourself.