You might not like that your friends or colleagues get to know that you are using tinder or you don't want any family interruption while dating or there could be other reasons.
In this article, I have mentioned some specific steps about how you can create a tinder account without linking it to your Facebook account so your family or friends cannot spy on your online dating adventures.
If I create a tinder profile with Facebook, will my friends and family know that I'm on Tinder?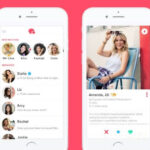 Indeed, Tinder is a dating app and basically, its never post your profile on the Facebook account right now. Currently, it is not possible to see whether a Facebook account is also linked to Tinder.
You should go to the Apps and Websites tab in your Facebook settings and adjust the Tinder function to "only me" so if you are feeling suspicious, you should go to the Apps and Websites section.
Here's how Tinder can be used without Facebook, and above all how Tinder can be used without friends on Facebook.
Tinder profiles can be created easily without Facebook by having a phone number. As you know that tinder provides an alternate login form that links to your telephone number which means you don't require to link your Facebook. In that form only you have to select log in with phone number when you first create your Tinder profile.
Then you will be asked for your phone number by Tinder and an authentication token or OTP will be provided to you. You do not have to link Facebook at all and your application will connect the checked phone number to your account.

You can use the Login method to enter your account if your number has changed and you cannot reach a current account.
Steps are mentioned below for login via phone number:
Step 1
• Choose "login with phone number" option, then Type your number
• Enter the text code or OTP you received
Step 2
• Provide an email address
• Select Login
• Enter your name first
• Use your identity
Step 3
• Then your Android system will ask whether you want Tinder to access your gallery at this point.
• You will consent to proceed with this.
• You must also agree to authorize Tinder to access your location details and to permit the usage of the app through location providers.
Step 4
• Ultimately, you pick the image of your key profile and click on "DONE"
• So this was the signup process without Facebook works.
Why does Tinder promote Facebook links?
To build an up-to-date dating profile that will make things easy to drive up, Tinder takes details from your Facebook page (like your name, age, and job).

How can I create a tinder account without using my phone number and my Facebook account?
The only other documented alternative is if you cannot attach a telephone number to Tinder and do not want to hook up your personal Facebook.
1. Make a new, fake account (only for your tinder account) for Facebook.
2. Just use your first name.
3. Login to your fake Facebook account.
4. Sign up for the latest Facebook page for Tinder.
5. Thank you for caring little of your dating app life with your wife and your new neighbor.
6. All things considered, quite straightforward.

What are the Advantages of Tinder Without Facebook
Perhaps you have noticed this article because Tinder is what you want, either you don't have a Facebook account or you only want to build one for Tinder. So the most obvious thing is that a Facebook account is not needed.

What are the Disadvantages of Tinder Without Facebook
Any time you connect to Tinder you would need to insert SMS code (Note: not all occasions you launch the app.) If you're in a Wi-Fi region or work, just without cell coverage, it can be annoying easy.
Instead of your Facebook account, Tinder will remember you by your phone number. That would make it more difficult to update the password afterward because a new FB account will be set up even more quickly than a new telephone number would get. You cannot use free online burner numbers or the number of your friends because of the above-mentioned issue.
If you share your attention with your match, you do not see instantly. Admittedly, overlapping the FB may not be the best indicator of compatibility, particularly as Tinder only imports your last 100 likes, but a common passion for Monty Python's Silly Walks ministry can help get you into a good conversation with Tinder.
Because of this, a compromise can be considered: using a throwaway e-mail address to create a "fake" Facebook account without photos, friends, most personal details (your first name should be real), and one hundred picked by hand you would love to share a match. This gives you access to Tinder without too much information from Zucc. If you still want to take your telephone number, here are a few

Tips & Tricks for Tinder
As already mentioned, there is an alternative to using your mobile telephone number, which might be helpful to you if you use your mobile telephone number and worry about Tinder recalling your score, or simply not having a cellular reception at home. Then, type your phone number.
You won't get an SMS of course, but anyway reach NEXT. Press "I don't have a code" and choose a voice call option for receiving the code. You must get a telephone call and read your message. The downside is that if you're logged out sometimes, you'll need to log in again at home (or wherever this landline phone is).
Use a throwaway email address to register for both privacy and reset issues. For this purpose I advise ProtonMail. It is easy, does not require authentication, and generally does not just make for a nice, secure, privacy-oriented mailserver. This also applies to FB-release accounts. (No affiliation other than being a satisfied user)
I hope you found this article helpful.