As the digital world is evolving, it has taken charge for most of the crucial parts of us humans. Emails, bank accounts, social media sites, ATMs; for almost each and every important activity, we are now dependent on the digital devices. Furthermore, we assign passwords for each and every account separately. You need a password for your mobile, PC, iPads, tablets and almost all other devices.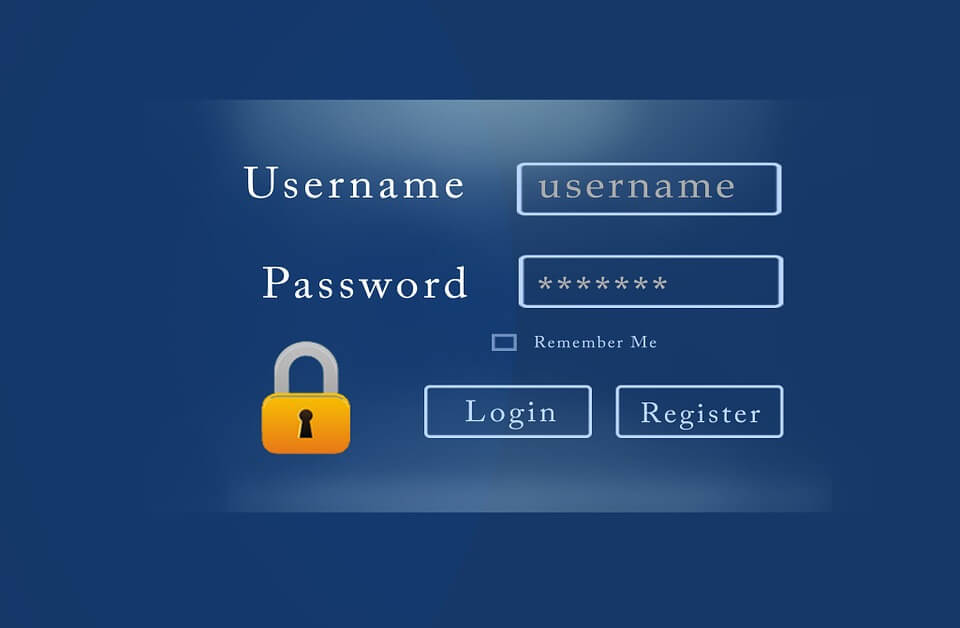 How about one day, when you forget a password?
Your whole life can toss upside down when you forget an important password! Imagine you are trying to log in your PC, and type in a password. Bang!
You are prompted with an incorrect password message! You try to scramble hard over the keyboard, but you don't get an access!
When you forget the password for your Windows, you may not be able to access any files or download any software.
Fortunately, the technical scientists have found out some alternative options to recover the passwords.
In this article, we will guide you through some steps by which you can recover the Windows 10 password and reset them again.
See more: What are different features of Windows 10
Restore Windows 10 to its previous state
Well, in many cases, restoring the windows may likely work for you. Most of the users find the restoring process as the ultimate solution. You may want to format the PC and give it a cruel treatment by restoring the previous versions altogether.
However, a user must know that this method causes more harm than good. You may end up losing important data, settings, files and moreover, giving a tough pressure on the hard disk. In short, this is a punishment to your computer just to recover from your fault!
Resetting Microsoft account password
You can resolve your Windows 10 password related problems through online resting provisions. This method allows you to go to the website link, https://account.live.com/password/reset on another computer.
There you can select the "I Forgot my Password" option click on next.
Fill in your email id or any phone number that is associated with your account
The Microsoft will prompt you on how you want to receive your security code. You can choose either through email or phone number.
A security code is sent to you on the option you have chosen.
Enter the security code on the blank space and move on to next page
Here you can rest your password.
Reboot your computer and enter the reset password.
This method will save all your data and is one of the most suggested methods as well.
See more: How to Use Filezilla : Complete overview and tutorial
Using administrator account
If you happen to forget your registered email id or phone number, don't get disheartened. You may recover the password and reset them using the administrator account.
Log in to your computer using another administrator account
Right click on "My computer" to choose Manage.
A window with a new computer management account will open. Click on users and local groups from the left side
Right-click on the main user account and change password.
Restart your computer and log in with the new password.
This step is possible only when you have established any multiple administrator accounts for your pc.
Reset windows password using password reset tool
There is various password reset tool available in the market like PCUnlocker, MSDart, TunesBRO and many more. When nothing seems to be working, you can try one of the windows password recovery tool and save your files, settings, and data on your computer.
Losing the data and giving strenuous pressure on the hard disk by performing reset windows technique may harm your PC a lot. The reset windows password tools do not need the user to run much application on the windows. They are easy applications that run before the Windows start-up.
You can use TunesBro recovery tool for your Windows 10 as it is highly efficient and takes care of the complete system of your computer. The tool can race the location in the computer where the password has been stored.
It will retrieve the password from the location and change the files that hold the password, leaving it blank. Without investing much time in the process, the recovery tool will recover your password and provide instant access to the computer.
How to recover the password using TunesBro?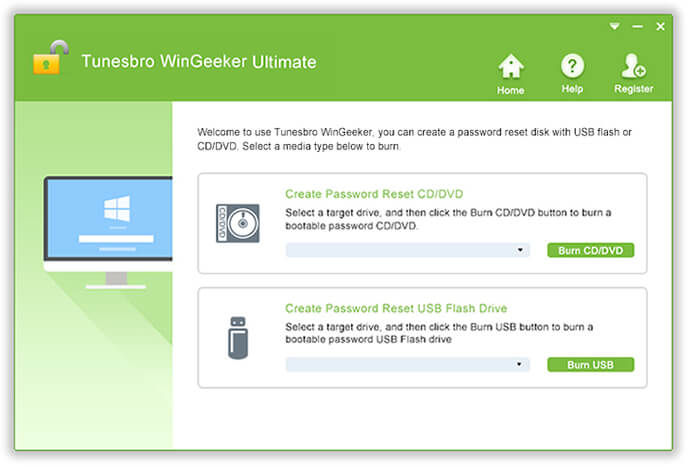 Borrow a computer from your friend or companion and download TunesBro on it. Once you complete the installation process, you are asked to make a bootable USB or burn a CD on which you want to save your password.
As soon as you insert the USB or CD, the software starts detecting it instantly. Select you're USB or CD and click on begin burning. This will immediately start downloading the files from the software to the storage device.
Eject the device and run it on the locked computer. Set the USB on primary booting order in the BIOS.
The boot order can be reversed by pressing a DEL or F2 key.
After resetting the booting order, you need to restart your PC. Soon it will launch a Windows password recovery program on the startup screen. This will retain all the system and accounts you sue in your computer. Select the operating system and the username for which you want to reset the password. Click on "Reset Password." Reboot.
Check out Tunesbro Windows 10 password recovery tool for best result.
As soon as you complete all the steps, you will need to reboot your computer and log in again. Enter the reset password and this time, remember it well!
Conclusion
Windows 10 password recovery system is simple and can be performed by paying a single penny to your service engineer. You can simply try any one of the above steps and get your problem solved.
Forgetting password is normal and you must save yourself from getting embarrassed or guilty about it.
However, you must take a backup of all your important files and data to avoid losing them during the password recovery process. Recovery tools like Tunesbro are of a great help and allow you to reset your password for free.