It is an age of technology, and, technological innovation is taking place across the globe with each passing day in some parts of the world or other. Hoverwatch is one such innovative application developed to monitor devices in stealth mode.
It operates in real-time and can track the target device 24×7. phone calls, internet history, text messages and a lot more.Nowadays, people use social messengers rather than the default text messaging app since they are more convenient to send multiple messages simultaneously.
Hoverwatch allows you to not only track text messages but also spy on whatsapp as well!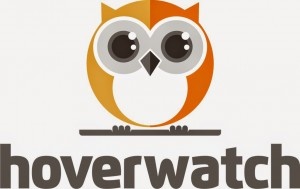 Steps to Installation
It takes only three hassle-free steps to install this app on your device so that you can get started in no time.
Visit this site and make an account by providing an email ID or signing up with your Facebook or Google+ account.
Download the app through the download link and install it on your target device.
That's all! Now you can track your target device and get all the information in your account, from anywhere and anytime.
Features of Hoverwatch
Record Phone Calls: Hoverwatch records all the incoming and outgoing audio calls along with durations.
Saves all the Media Files: With Hoverwatch, all the media files (audio, video, documents, etc.) are stored so that you can view them in one place.
Works in Stealth Mode: It works in the background, unnoticed and undetected by the target user which furthermore prevents the app from being uninstalled.
Monitor 5 devices simultaneously: Hoverwatch lets you add up to 5 devices so that you can track all of them in one place, simultaneously.
Track Internet Activity: It helps tracks the target user's internet history, along with the dates visited, even when they use the incognito mode.
Keep Monitoring even when SIM Removal: It is possible to keep tracking the target device even when the SIM is removed. Moreover, you can receive a notification each time the target user changes their SIM.
Track Social Media: You can track social media like Facebook, Whatsapp, Viber, etc. and also store all the media files.
Advantages of Using Hoverwatch
With the advent of technology and internet, most of the people are dependent and extremely involved with their electronic devices.
However, the major sections of the population who are more dependent on their devices are the youth. They spend most of their time on the internet, checking social media, playing games or chatting. This sometimes leads them to neglect their studies.
Moreover, there are a lot of dangers lurking on the internet, and since the youngsters have a delicate mind, they can be easily manipulated which can be dangerous.
Hoverwatch helps you to monitor their chat logs and texts so that you can prevent them from sharing sensitive and personal information with strangers. By using Hoverwatch, you can keep track of the websites they visit and use that information to block the sites that are inappropriate for your kids.
Hoverwatch is not only useful for parents but can be equally beneficial in work settings. Most of the people get distracted during work hence it is very much possible that the employees at your workplace may be tempted to slack off now and then during work which hampers productivity and output.
Instead of working they might secretly spend their time playing games and checking their social networking sites. It is not possible for someone to watch over them all the time since this not only makes them feel oppressed but can prove to be counterproductive as they would feel extremely conscious.
Installing Hoverwatch on all the devices of your employees enables them to be more productive as they know they are being monitored. Now you can manage all of these problems with this simple device without making your employees feel uncomfortable or oppressed.