Just like everything in life, using a discount coupon on online purchases has its pros and cons. When you speak about the pros, it basically centers on the additional discount that you get in the forms of discounts or cashbacks and the possibility of a free shipping options, as well.
However, when it comes to the cons of using a discount coupon, most of the time these codes do not work properly. Either you get various types of error messages or you find out that the code is not valid anymore.
There are many of you who collect coupon codes and also store them in an organized manner. However, it would be a good idea to also get rid of all those codes that have expired.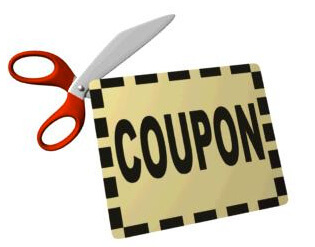 Tips and Tricks for Effective Couponing
There are many of you who have complained of not getting the desired discounts on items even after using a suitable coupon or discount code. It is possible that you may be doing something wrong when applying the code. Here are some tips and tricks of effective couponing that can be used for your future shopping.
Plan Ahead: Before you decide to shop online, it will be better if you could plan the items that you wish to buy. Also, make sure that you stick to the plan and buy those items that you had decided to buy. If you spend a long time on any online store, you will easily find yourself falling prey to their marketing tactics and buying things that you need not buy.
Utilize the Overage: When the coupons you use exceeds the sale price of the things you buy, it gives rise to an overage. There are several stores that refuse to give you a cash back on this overage. However, they apply this overage towards any other item in your shopping cart. This will help you buy more items for your household needs.
Hand over The Coupons in a Definite Order: There is a very simple way for you to maximize your savings. All you need to do is hand over the coupons in a definite order to the cashier. It may so happen that if you present a $5 off coupon after a $20 off coupon, it may not work. There are some stores that do apply all your coupons in the right manner. Thus, you need not worry about giving them the codes in a definite order. However, it is better not to wait for such things to happen on their own and present the minimum priced coupon first.
Get Several Copies of A Coupon Code: There are several couponers who buy multiple newspapers every Sunday in order to get several copies of a coupon code. This way, they are able to use the same coupon on multiple boxes of the same product. At the same time, there are some couponers who order the coupon inserts directly and simply bypass the entire newspaper altogether.
Get Organized: Simply buying and collecting coupons will not do you any good. You also need to store them in such a place and manner that you can easily find a valid coupon for a specific purchase. This is why it is very important that you get organized and keep all your collected coupons the right way. You may use a binder and label them according to the different alphabets. Place the coupons that start with that specific alphabet in that binder. Some people also store their coupons in binders that are labeled according to the products.
Stack the Coupons: It will be a good idea to use a store coupon and a manufacturer's coupon for any product that you purchase. For example, if a can of peanuts costs $2, you can use a manufacturer's coupon of $1 and a store coupon of $1 and enjoy the can free of cost.
Stockpile the Various Coupons: Apart from buying multiple newspapers every Sunday and searching online for valid coupon codes, you may also ask your neighbors to save some coupons for you. You may also seek assistance from your coworkers for the same and gradually stockpile the different coupons.
Rebate Booklist: Instead of depending on manufacturer's coupons and store coupons, you may also ask for rebate booklets from a store. These booklets list all the items that are on a discounted rate. If you are unable to find such a booklet do ask for the same from the store keeper or a clerk.
Store Savings Cards: There are several stores that offer store savings cards for their customers. You may sign up for one and enjoy several additional savings on different items at the store. You may also receive additional coupons on your email periodically.
Stockpile the Products You Need: There are several items that you use on a regular basis. If you ever find a discount on any of such items, it will be a good idea to stockpile on that item. There are some stores that set a limit as to the maximum number of items per customer. But, there are also stores that do not set any limitations as such. Even if a store has such a limitation, you may visit other branches of the store to stockpile the item.
Indulge In Small Shopping Sprees: You can easily get the most out of your coupons by indulging in small shopping sprees. You will notice that buying a few items at a time often results in more savings from various sales as well as your coupon codes. Normally, stores tend to alternate sales items and put various items on discount at different times.
It is true that using a coupon code is a good way of enjoying some additional discounts on the items that you plan to purchase. However, you also need to remember that using these codes takes some proper planning. You also need to be organized in order to find the right code at the right time. Simply wasting time searching for a code may result in nothing for you.