Hello friends, this post is regarding how to get Eaadhar card download by name and date of birth,  Aadhar card is the essential documents for various application. When you need identity proof you need Adhar card as one of the important document to show. Many other documents required aadhar card as one of your identity proof.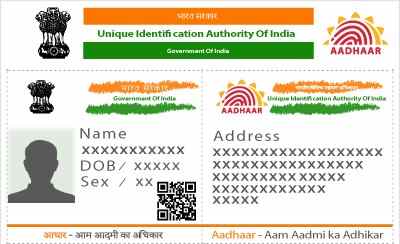 How to get back Eaadhar card download by name and date of birth
But what happens if you lose it or may it get stolen.  
So if it happens to you, Here I will provide all the necessary thing by which you can get your aadhar card back.
You will face many problems If you lose the card. If you lose the enrolment slip before getting your aadhar card then also you will get into trouble.
This will cause the serious problem for getting your aadhar card back. But don't worry I have a solution for the problem, let's see in details.
Here come in the picture that how to get Aadhaar card with help of your name and the date of birth.
For this, you need two things
Your registered mobile number
Your email id, you have submitted at the time of registration.
How can an Aadhaar Card be retrieved with help of Name and Date of Birth
Follow the two steps to get aadhar card back.
STEP 1: Find the Enrolment ID or the Aadhaar ID
Find UID(Unique Identification) or EID(Enrolment ID)
go to UIDAI Portal ( Click here )
Now, Click on Retrieve you Lost EID/UID link shown on the portal page
Select Aadhaar Number from the portal
Now, Enter the Name, Email ID, Mobile Number and the Captcha Code
Submit the details and click on Send One Time Password
Now you get OTP(one-time password) on your registered mobile number
Enter the received OTP and verify it
Now you will receive the UID on your mobile and email id.
This UID will help recover Aadhaar Card.
STEP 2: Download the Aadhaar Card with help of the Enrollment Number or the Aadhaar Number.
Visit here to go to portal of UIDAI
Now just click on Download Aadhaar.
The new page appears, now click on the radio button for Aadhaar Number.
Now you can enter the UID number 
You required to enter the name and the pin code of the residential address.
Now, Enter the captcha
Validate the mobile number.
Upon successful validation, the Aadhaar Card would be downloaded.
Most Important thing to keep in mind
There is some problem if your mobile number of the email address is not registered with UIDAI.  That's why this is very important and essential step for registering the Aadhar card.
This is the special case so for such instance you have to visit the nearest Enrollment center as an executive at the enrolment center would only be able to help you to retrieve the Aadhaar Card without Aadhaar Number and Without Enrollment Number.
Without aadhar card, it is very difficult, because this is most recommended id proof for every occasion whenever you give the exam or you need important document work done like PASSPORT.
Let us know if you have any doubt regarding the Eaadhar card download by name and date of birth-How to.