Traveling for the first time to Greece?
If you have ever imagined that traveling to Greece is like landing in a charming love story, you perhaps are right.
Europe is one of those places where you will witness blue coves, white beaches, and paradise.  If chartering on a boat and sailing to Europe is on your travel wish list, have a look at the seven most beautiful destinations that you can sail at:
Best and Most Beautiful Sailing Destinations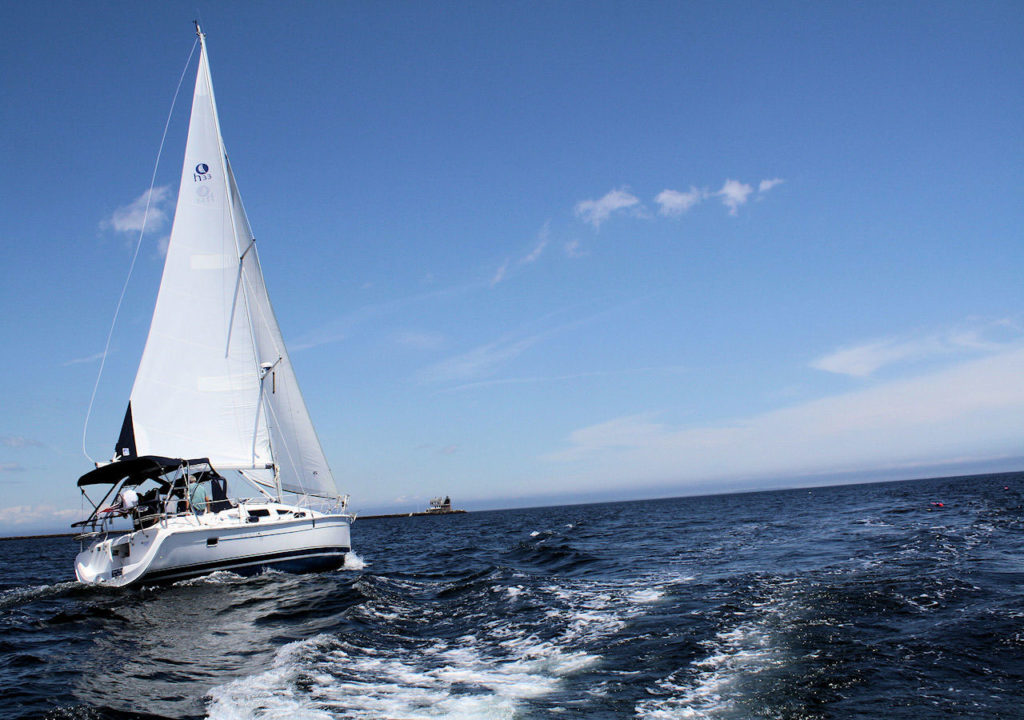 Ionian Island, Greece:
Ionian island is at the top lists of many travelers'.  It's gorgeous, attractive and is a perfect place to start one of your Greece sailing trips. With forested mountains, pleasant climate, cypress trees and so many olives, you would fall in love with the place.
The place offers diverse culture, tempting food and is perfect for adventure seekers.  At Ionian, you will witness beautiful beaches, rugged mountains, traditional tavernas, colorful fishing boats, white-washed villages and many more amazing things.
The Dalmatian Coast, Croatia:
Croatia is a must-visit destination for its eye-widening view and tempting beauty.  With beautiful beaches and traditional way of living life, the place will give you major holiday goals. Do fishing at traditional fishing villages, sun-soak at beaches and witness a plethora of attractive destinations.
Sporades Island, Greece:
The Sporades is another famous Greek sailing route that will take you to the most beautiful emeralds of Aegean.  You will witness the rich vegetation, perfect green, blue waters and the picturesque island o Skopelos. The Sporades stretches to the Aegean off Greece eastern coast with 24 islands, all with beautiful sandy beaches.  From bustling beaches to the active nightlife the place will give you so many memories of a lovely vacation.
The Baltic Island, Germany, and Scandinavia:
This island offers some wonderful sandy beaches, nature reserves, picturesque fishing villages, and unspoiled stretches of the forest.  For the people who are craving or relaxation and peace would love Baltic Sea Island. The stunning natural scenery and the gorgeous beaches will delight the romantic souls and would please the wellness enthusiasts.
The French Riviera, France:
The beautiful colorful town is a delightful place to witness. The narrow streets, laden eateries, galleries, and shops are a treat to watch. Nestled with high cliffs and lush greens along with dramatic Mediterranean backdrop, French Riviera is perfect for clicking pictures.
Bay of Naples, Capri, and the Amalfi coast, Italy:
If you want to experience the unique and beautiful coastline of Europe, then sail from Naples and head down to the beaches toward Amalfi and the island of Capri.  At this place, you can expect sunny shores, delicious food, and beautiful towns. Moreover, it's also one of the favorite destinations for honeymooners. It's photogenic, beautiful and also called a volcanic island of Ischia.
Norwegian Fjords:
If you are looking for fabulous sailing experience, then Norwegian Fjords is your place to visit. The scenic beauty of the steep green valleys to the breathtaking blue waters is perfect to give you the majestic experience.  
So those were some of the most amazing and iconic places to sail when in Europe. Hop on the yacht or look out for an adventure travel agency and get set to experience sailing!