VR Software is a relatively new tech, but it is steadily penetrating all spheres of our lives. Today, it is hard to imagine game development without VR software. But which engines are the best for game development? Find out below.
Even though VR software is relatively new, businesses all around the globe did not take long to grasp its full potential. Today, VR algorithms are integrated into a variety of professional spheres — content management systems, training simulators, social platforms, etc.
Still, one of the programming spheres most seriously affected by VR technology is, without a doubt, game development. Today's users are way pickier than they used to be, hoping for advanced graphics, impressive design, and realistic experiences. VR game engine software can ensure all of that — providers, architects and developers know what they're doing and which tools are the best for the job.
So, let's take a look at the list of VR software leaders in 2020.
Unreal Engine
Unreal Engine is one of the most highly-rated VR engine software tools today. The engine was developed by Epic Games — a company that actively implements this tech in their own products. However, they are also willing to share this tool with other capable developers — for a 5% royalty after the first $3000 earned with Unreal Engine's help. The terms are quite reasonable, and the capabilities of the engine are impressive.
It is, of course, a professional tool that requires previous programming and game development experience. One of the strongest points of Unreal Engine is its scalability. This virtual reality software engine has just enough features to ensure customization on almost any level, and its recent photogrammetry provides highly realistic experiences — no matter if they are designed in 2D or 3D.
Targeting businesses of all scales, Unreal Engine has the power to make virtual experiences utterly realistic.
Unity
When looking for a top-notch product that does not require royalties, Unity is the best choice. This multi-platform engine has a learning curve, but on the whole — it is not as complex as Unreal Engine. Besides, this product is free for personal use, so if you are looking into VR game development out of sheer interest, you should definitely check Unity out. For commercial purposes, you are expected to pay. The pricing plans are very reasonable and start at just $35 month.
One of the best things about this engine is its compatibility with a variety of platforms and operational systems. Mac, Linux, Windows, Android, Xbox, or PS — Unity supports them all. All of the Unity VR software features are available in one editor, and even though newbies will need some getting used to this tool, it's totally learnable.
Some reviewers claim that $ 35/month pricing plan may be expensive for small studios, but come on… if you're in the game development business, that's not at all high. After all, it's not even a developer's hourly rate, so the critique is totally unjustified.
Autodesk Architecture
Autodesk is a popular Virtual Reality software tool for development, but, as most professional systems go, not exactly cheap. If you decide to use this engine, expect to pay over $200 a month. Still, for large-scale development projects, the investment is worth it because Autodesk allows creating amazing virtual worlds. With this tool, developers get access to hundreds of different features in one package. The support is impressive, and the functionality has everything (well, mostly everything) a professional may need.
One of the best things about Autodesk is its scalability and flexibility. Both teams and individual developers can efficiently use this engine, creating stunning 3D content. Customization and software integration is also incredibly simple with Autodesk, regardless of the project scale.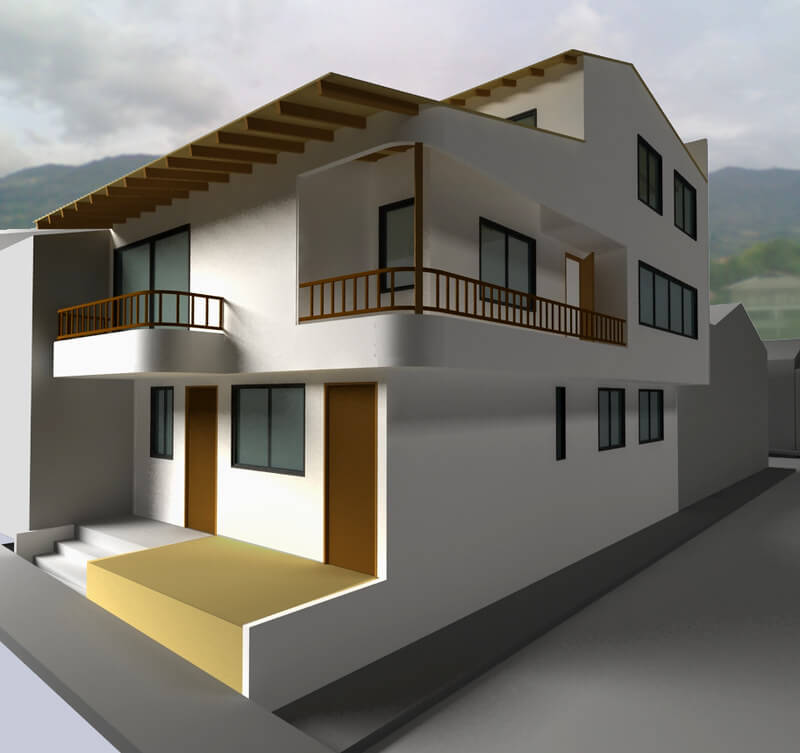 3ds Max Design
Those who do not want to invest in a complete Autodesk package can use another Autodesk product — 3ds Max Design. For game development, this tool offers impressive capabilities, even though an entire Autodesk package offers more capabilities when it comes to software integration and customization. Besides, 3ds Max Design monthly subscription is not significantly cheaper ($180 instead of $210), so large companies should really think twice about such downsizing. However, small teams can use the price difference — and still come up with an impressive product.
Maya
One more Autodesk product that can help with game development. The biggest perk of going with Maya is that you can export your code to any other engines, including Unity and Unreal Engine. Simply put, no strings attached — developers can start with Maya and port to any other engine if they do not like it. Still, few would have a reason to be disappointed with Maya — a wide range of tools makes it possible to create stunning 3D worlds with ease. Maya is especially great with textures, shades, and materials. It may not be the best Virtual Reality software example, but is definitely one of the top choices. All in all, the engine's strongest points are 3D-rendering, sculpture, and topology. Besides, Maya is moderately priced, given its rich functionality. A monthly subscription is $50, and it is also possible to get a perpetual license for less than $800.
Amazon Lumberyard
For a change, Amazon offered a free tool for game developers. Yes, that sounds totally unrealistic at first and, in a way, it is. While Amazon Lumberyard is, indeed, free, other Amazing services are not. And we all know that integration is power — and virtual reality software development is not an exception. So, you may use Lumberyard, but Amazon will eventually bill you. For something else. The exact amount will surely depend on the particular services and integration tools you use.
As for the Lumberyard VR engine, it has its strong and weak points — pretty much like any other emerging tech out there. Its 3D capabilities are highly impressive, but the 2D mode is non-existent. Besides, Amazon does not provide enough documentation for the engine, which makes the development process somewhat challenging. Another weak point is engine support — we all know that Amazon support, in general, has some room for improvement, and Lumberyard is not an exception.
Final Words on VR Software
Surely, every emerging technology has some issues; so, virtual reality software categories and capabilities still have some evolving to do. However, all tools described above are relatively bug-free, and they have what it takes to make game development easier both for teams and individual professionals. Hopefully, prices on VR software will drop down eventually — as more engines enter the market and create healthy competition. Or do you think high demand for VR gaming software will only make it pricier?
Thomas Glare (author's bio)
Thomas is an experienced developer, and video games & VR are not his only specialties. Back in the day, he dedicated quite a lot of time to cross-platform development and software integration. Today, like most qualified professionals, he is actively exploring VR tech — and shares his insights with readers.