It's hard to keep track of things when you don't have a sense of time. Although we have biological clocks, we also need hand watches.
Top Mac Calendar Apps
Think about how messy things would become if people lost track of days, weeks, months, years! That chaos would be a calamity, but thankfully the possibility of that happening is pretty minuscule in our day and age. A sense of time for the long stretches is vital, we can't plan for the future without it, and the future is now! Looking out for the next day is our vision of this world, we can't operate fully without it. It's a fact that calendars are severely underappreciated, they are as useful as clocks, we look at them even without realizing. We take them for granted, and they continue to serve us!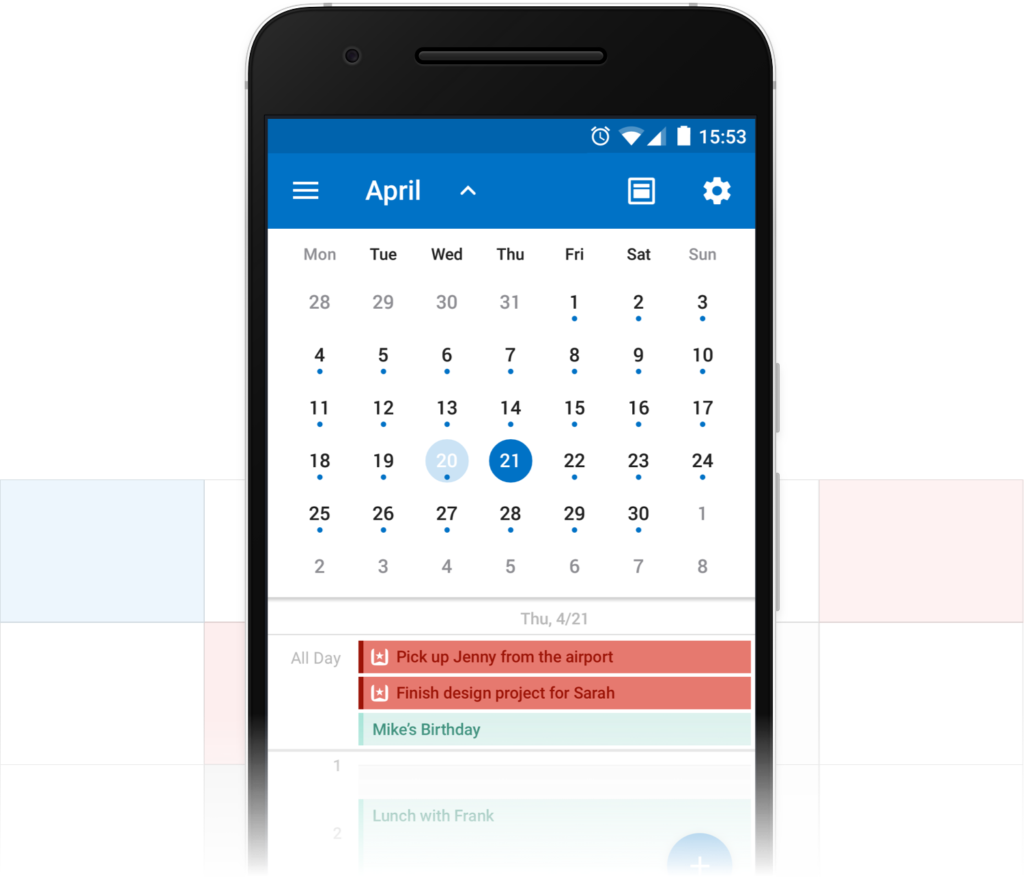 We are very fortunate to live in the technology era, and we can use apps of different types for free most of the time. Calendar apps too, for that matter. Chances are you have one installed on your phone by default already. Although it's perfect to have a factory installed calendar, the market offers you various tools that are superior to the normal ones. And for the best products you have to pay, it's been like that since the inception of times. Mac offers products of highest quality and personal calendars for your gadgets are no exception! They are much more complicated than simple ones you used a couple of decades ago – they evolved.
If you look at them now and compare them to those we used around twenty years ago, you will see a significant difference. We can do so much more with them now! We can micromanage our day with its help and set alarms in it, mark the specific spans of time and get notifications about upcoming holidays. You can set tasks there and keep track of important dates coming up! With a useful search button, you would be able to find out when the particular holiday will take place. You can synchronize them with your e-mails and even get forecasts just looking at the current day. They've come a long way!
What app to choose?
iCal is a perfectly fine calendar, but it just isn't the same compared to the more technically advanced and feature-stuffed ones. Nobody wants to settle for mediocrity. There are two alternatives provided for macOS users: Busycal and Fantastical. Both are designed nicely, look fresh and spiffy, offer a variety of exclusive qualities usual calendars can't compete with. For example, Fantastical has an option that enables you to create different calendars for various types of events using your natural language. Those calendars can be synchronized with your current location. That means that when you are at work, you will get business related notifications and none of the personal ones to keep you focused on the essential tasks. They have multiple themes for choices, and you can customize them according to your taste and mood.
You can share calendars across every device at your disposal thanks to Google accounts, and you can access them anytime using a shortcut on the desktop or main screen. Busycal has an info panel that can be customized by the user and is more fitting for those who travel a lot. That's because Busycal calculates commuting times and gives you an instant summary of the weather during the day. This app is regarded as the most powerful and polished calendar app around, and you can take a look at it even now! Busycal has a one-month extended trial mode unlike Fantsatical, so it makes perfect sense to check that app first and sample the offered features that are not that different from those Fantastical offers to you.
Both apps cost around fifty dollars, which isn't a little sum of money for most of the people. If you try them once you aren't able to come back to basic, bland, boring and limited schedules. Those apps would fit people who like to write a diary, but either grew out of the process or can't fill one. With smart apps, you get the most out of this useful tool. They can break down your day into details, refresh your memories and assist you in work, business, personal life, and studies!