If you own a business; small or a large one, if you regularly need to purchase manufacturing materials or inventory, you should consider purchasing a purchase order software. You can put your logo on the POs and make it more professional looking. The main advantages of having a PO software are: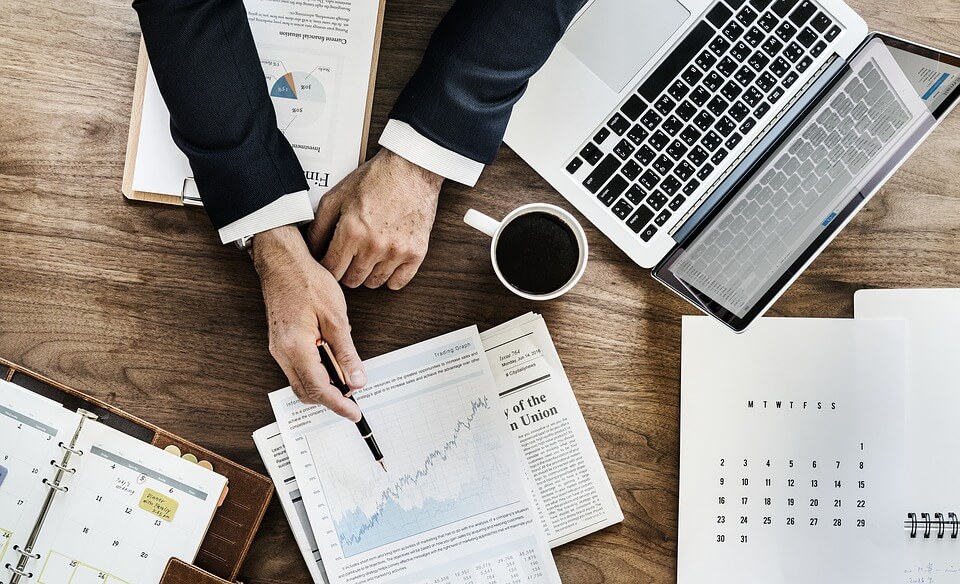 Reduced data entry and paperwork.
Your employees can shift their focus to important and creative works and let the software take care of the time taking and repetitive tasks. Thus, helping you make better use of your manpower.
Dashboards give you a quick glimpse of what's happening. So, track your POs Realtime, get overall spend analysis charts and lot of other useful insights that will keep you updated about your business-related activities.
Reduction in TAT of purchase process.
As almost all the software are internet based, the notifications are real-time and some even offer automated reminders. As the POs are generated through software, they are quicker and can be transferred electronically, thus improving overall TAT.
As human involvement is reduces, so does the error rate.
Good for inventory management.
Most of these software have inbuilt inventory management support or they integrate easily with the software that manage inventory.
A lot of PO software can be easily integrated with ERP software.
A lot of these software support integration with ERP software like SAP
Capturing organizational spends
Organizational spend analysis aids you in making strategic decisions related to your expenditures. Some companies even promise to reduce your expenditure by 8-10%, with their spend analysis of your purchase patterns
PO software solutions track all the aspects of vendor performance like contractual obligations, quality of the service/product, delivery timeline, and more. Automated workflows and rule-based process flow ensure compliance and raise warning notifications if there are any issues with policy adherence. They enable you to gather updated information about your suppliers and determine the risks in your supply chain.
You can define custom PO workflows and give different access levels to the users or user groups. You can also set spend limits for the people in purchase departments so that they do not spend above a certain budget or you can set triggers to alert you in case the expenditure is above certain level.
3-way matching(POs, invoices and purchase requisitions)
Verifying that data is consistent across purchase orders, receipts, and invoices helps businesses avoid overpaying, paying for duplicate items, and paying for things they haven't received. Thus, it helps in preventing any kind of fraud from happening or to take necessary measurements if it is happening.
There are a lot of such procurement software available in the market right now. So how do you choose the right one? To find the correct one, you will need to list out your business process requirements and then determine which one fits the best. Talking to your employees, who work in purchase department will help. But then you want to know which the best ones are available. We are to the rescue! So, here is our list of the best procurement software, which will help you with the correct choice:
OfficeBooks is a web-based business management software, which is optimized for distributors and manufacturers. It offers you contact management, but the best part here is, you can accept payments from your clients with the 'pay now' option available to them in the email or other notifications and you don't even need to setup a business account for that! The instant notifications both to you and your suppliers help with the faster execution of the process.
PurchaseControl offers cloud as well as mobile version of the software, thus making it easy for you to create a PO on the go! Also, they offer you custom fields which you can add to your workflows. This software can be used across any industry as it is highly flexible and customizable
If you just want a simple and inexpensive solution, and don't care about the ERP integration or inventory management, then Procurify is the right choice for you. It also allows you to build your own approval workflows with role-based access and spend limits.
This one is rated the best for the businesses who create 50-1000 POs every month. Bellwether offers you a analysis of your purchasing spend to share the projected savings they can provide. And you don't even have to pay for that analysis; its free. They have an extensive supplier network too – fortune 100 discount/pricing with all the major MRO and packaging supply vendors – Staples, Grainger, CDW, HD Supply, etc.
This app tracks all the necessary information from your POs like costs ,order numbers, and more. This enables you to compare how each vendor is performing so that you can adjust your purchase strategy to lower your costs and boost your revenue. You can also manage your own sales information with the features available in this software. This app integrates with QuickBooks Online.
Promena offers you a variety of software helpful for the order management. E-procurement software offered by them helps you to manage your purchase requisitions, RFQs, POs, approvals and integraties easily with your existing ERP software. As of today, they have 25000 suppliers with no of annual transactions count more than 9 billion.  Around 5000 managed e-auctions with their e-auction software have been done. The e-auction software will certainly add value to your company in terms of strategic purchases.
A good PO system helps in keeping things fluid and seamless. Once your requisition is approved, a purchase order is automatically generated, and so on . With easy integration with most of the ERP and accounting software out there, you will not need to worry about handling multiple systems for different purposes. Kissflow PO Cloud software aids businesses in keeping track of their supplies, inventory and overall operational expenses in a single place. Kissflow also makes data exchange between multiple systems easy, as you know how important data exchange is, this can be an ideal software for your business!
So, have you made your decision yet? Good luck!