Smartwatches have a bright future and undoubtedly saying, it will rule the market in the future by dominating other wearables. In the recent years, it has gained a lot of popularity among every ages.
Basically a watch is meant to tell time but it does more. Technology has made it possible, now you can pair your watch with smartphones and easily catch all the notification, messages and calls along with tracking your steps, measuring your sleep and also monitoring your heart rate. Nowadays women's smartwatch market is increasing rapidly.
Women are the most superior creature, and the superior people deserves the higher-grade items. However, they always find it difficult to choose the right one from all the available choices.
Bearing this in mind, we simplified your task of finding the admirable smartwatches that will look too pretty on your wrist. With these buying guide, know the things that need to be considered while buying a smartwatch for you.
The best smartwatch for you is the one that comes with useful features, highly fashionable depending on your personality to match with your class and beautiful to adorn your delicate wrist. With the arrival of Fossil, Michael Kors, Skagen, and Kate Spade into the wearable world, tech companies like Apple has begun to follow the new trend.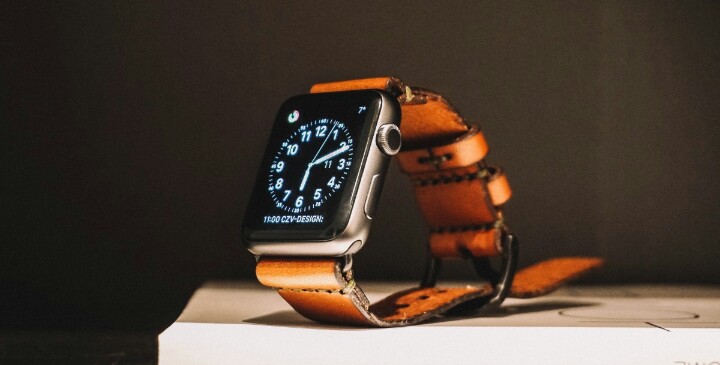 Things to consider
When you are going to buy a smartwatch for your self then certain things must be considered. You will end up regretting in buying the wrong one. Thus, make sure you know what you want in the watch first. So here is the quick buying guide for smartwatch for women, it will help you choose the best one.
Design
Your cuteness and beauty can be embellished and some of the companies are putting an effort to do so with their well designed products. There are plethora of watches to tempt your want but not every watch deserve your wrist. Some watches come with broad range of beautiful straps and faces. For the best designer watch you can buy Michael Kors Access Unisex 45mm Silvertone Bradshaw.
Features
Most of the smartwatches are nowadays sported with helpful in-built features such as GPS, NFC, Wi-Fi, Bluetooth, sim card slot and many more. Being a woman, you may feel in secure while walking in secluded places. In such a case, it is essential to have a GPS enabled watch. You can navigate safely in such places when you don't the exact way. Moreover, catch notifications, calls, text and even you can track your health. Also, it works as a front end for remote systemize smartphone. Keep these features in your mind, it will assist you in choosing the right watch for you or for your loved ones.
These are some of the minimalist watches for women that are listed below.
Apple
Apple is one of the first tech company that made women friendly smartwatch and then Samsung, LG, Huawei, Motorola entered into market presenting attractive watches.  
Apple made women friendly smartwatches, keeping in the mind their value and interest. Apple watches like others also come in wide variety from bigger to smaller sizes. If you love the big ones then 44 mm Apple watch series 3 is perfect for you or else 38 mm Apple's watch series 3 which looks nice to wear. Now it is available with optional LTE that provides you more standalone functions.  Apple watch is little bulky and huge but worth to buy especially when you are addicted to fashionable and pleasing watch.
Kate Spade
Kate Spade is a well renowned fashion brand aiming to offer extensive products. It entered into the smartwatch market with Kate Spade Scallop which is completely women based  smartwatch. It's slim design with round metal watch, sleekness and glossiness is quite admirable.
The scalloped watch winking moon face makes it look too cute and pretty. It's always the little things that matter and here, cute leather watch band in black or light pink and thin metal bracelet style watch band mattered the most. You can't resist yourself from buying this. And, it is one of the best desirable smartwatch in the market.
Michael Kors Access Bradshaw Smartwatch
You will fall in love with the elegant design of Michael Kors Access Bradshaw Smartwatch. Like the mood, you can customize the watch face and often change the dial. Being chunky, no bold woman would like to avoid this watch. It matches with your class and boldness.
In fact, it is based on a conventional Michael Kors watch. You can switch between different straps provided by Michael Kors, as per your choice. It is compatible with the major platform Android and iPhone but works best with Android. The only thing it lacks the GPS feature. Overall it's a perfect watch for your cuteness.
Conclusion
Men and women are working shoulder to shoulder to make the world a better place so equality must exist between both. Thanks to the companies that thought about beauties who are busy in making everyone else life beautiful.
If you found the article helpful, kindly share it with your fellows and let us know about your views.