The beautiful thing about your wedding day is that you can create your theme, design your attire, and craft your look in any way that makes you happy – it's your day, after all!
But if this idea seems just a touch overwhelming and you're looking for a little inspiration, we've definitely got you covered.
We're talking about the latest makeup trends today for brides who are looking to marry in the Fall and Winter. If makeup isn't your forte – or even if it – we've decided to help out and compile the top five style trends of 2018 for Fall and Winter brides.
Check out our favorite hot trends here from our fave fashion and beauty inspo Jessica from JJ's House.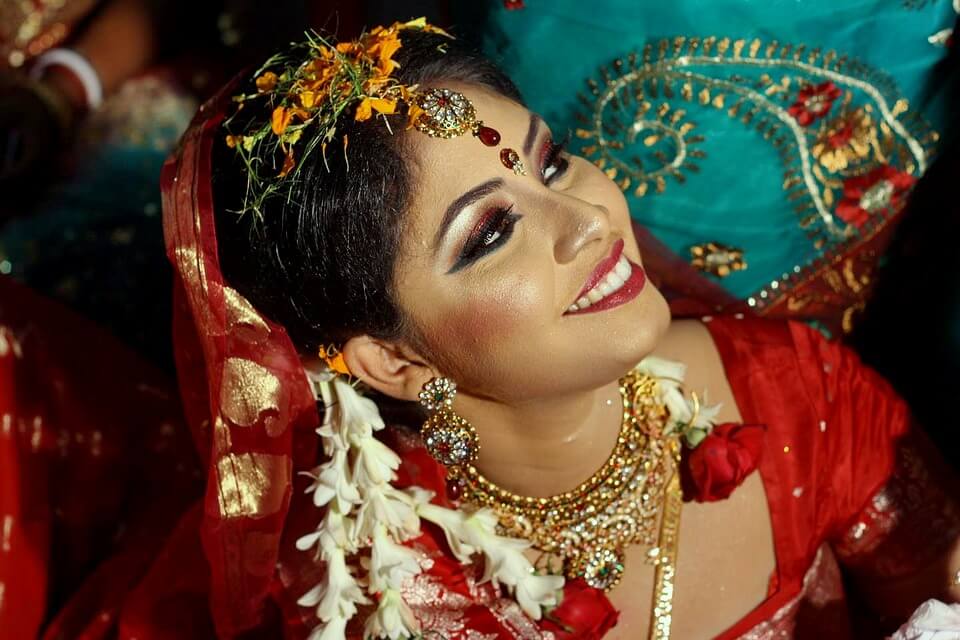 Bold, Black Eyes
We said it, get bold with sexy black eyes. We know what you're thinking, "isn't that a little much for my wedding day?" Oh, contraire. Thick, black eyeliner surrounding the entire eye is taking the bridal trends by storm this year. Dark elegant and stunning lines to make your eyes pop will bring the drama and complete your classic look in ways you never anticipated!
Get Glittery
This bad boy is specifically for glam brides who want to make a snowflake splash in their winter wedding. We're not just talking sparkly lids – although, we're definitely including sparkly lids on this list – we're telling you that big, bold silver and gold glitter flakes are making their way onto the wedding scene. Think neutral lids with big pops of glitter or special jeweled flakes affixed to your lids. Can you imagine anything more winter wonderland than that?
Barely There
While there's always more eyeliner to add or a bolder lip to try, the classic "barely there" look is truly making a comeback in 2018. If you're someone who likes to be fresh faced anyway, then this is the perfect look for your wedding day. You want comfort? This look has it. You want natural beauty? This look has that, too. To get with this trend, simply bare it down to some mascara, blush, and maybe lip stain, if you want to get fancy.
Moody Lips
If you're looking to add a little more mood and drama to your look, go for a vampy, moody lip color. Dark, vampire-esque colors are all the range in fall and winter weddings this year, and honestly, who could blame it? These dark colors are perfectly mirroring the fall and winter seasons, adding in a touch of deep, richness that make perfect sense for all these seasons!
Little Neon Action
This one is a little pop of fun for the fall and winter brides who are looking to get a little color in their lives. If you're daring and looking for a little accent and finesse, go neon or fluorescent! Think pink neon lipstick or fuchsia shadows – nothing too terribly wild like lime green lips! It's a fun addition to your look that'll make daring brides glimmer with glee!